Last Updated on 21st September 2009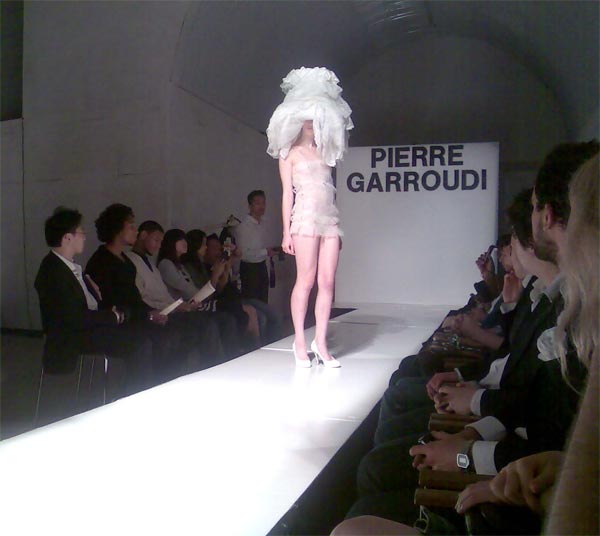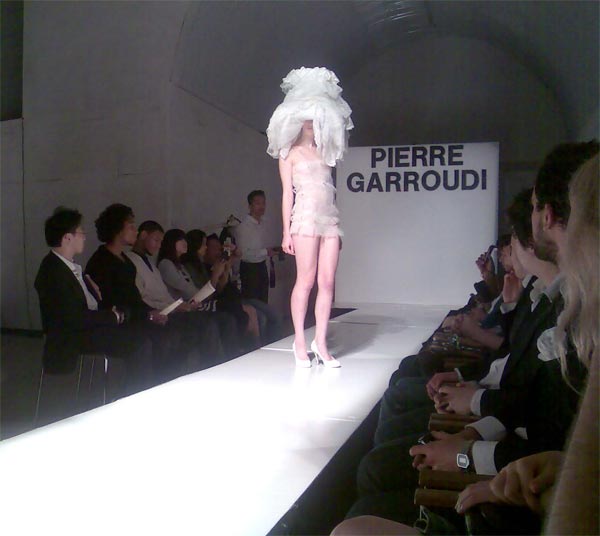 I wasn't sure what to expect from Pierre Garroudi but the invite did say 'the most beautiful collection in London'. So I had high hopes especially from the intricate folds of fabric pictured on the invite card.
Located underneath an arch were we could feel the trains rock the catwalk as the models passed, the collection screamed luxury and a sense of purity.
The palette was predominately ivory with a scattering of cream, off white, and crisp white, which gave the collection a luxurious feel.
3D ruffles made up one backless dress, silk white folds on another piece made up an asymmetric skirt and matching strapless top. There was an even mix of separates and dresses. A cloud like dress was so cute and bounced down the runway with its puffball hemline. Ruffled necklines were accompanied ruffle belted accessories.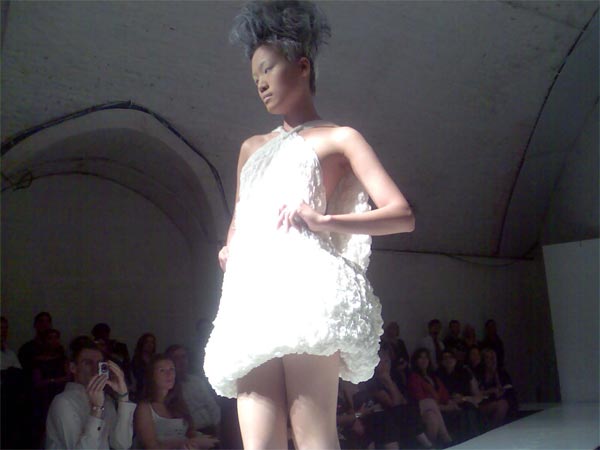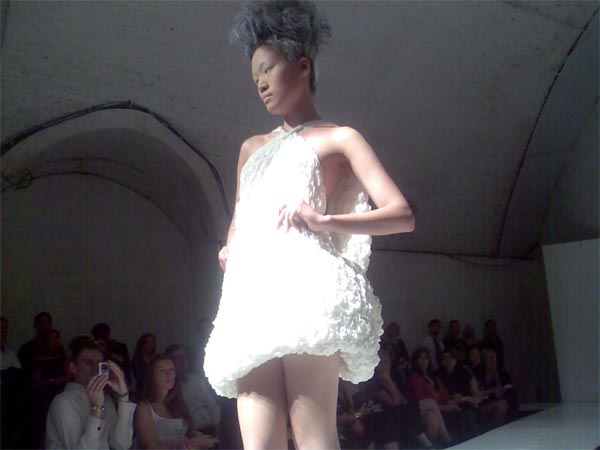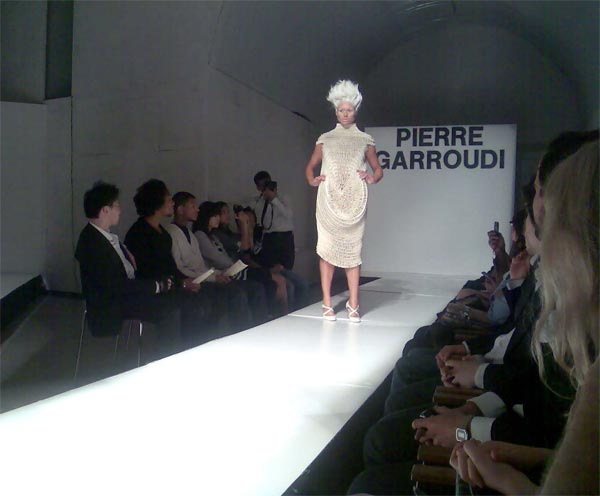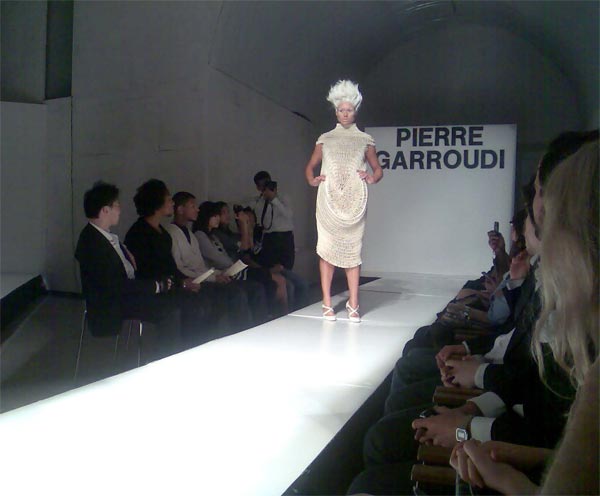 Each piece was like a work of art. The collection was filled with highly intricate dresses….imagine a dress made out of hundred chat 'a' box shapes n fabric. I'm not sure how wearable the collection is but looking at the weave and technical genius that could be found in the design every piece looked like it could stand the test of time.