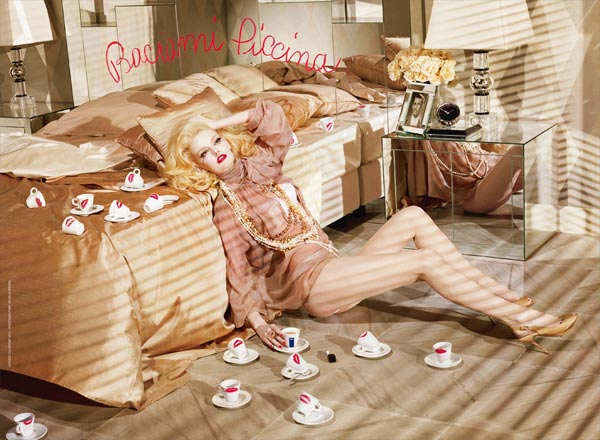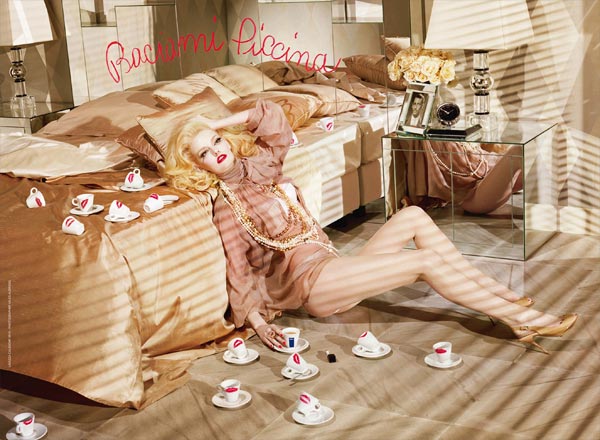 The 18th edition of Lavazza's Italian Espresso Experience Calendar has been shot by British photographer Miles Aldridge, and features seven images of some of the world's most well-known models including Lydia Hearst and Daisy Lowe.
Aldridge – who is a regular contributor to Italian Vogue – took his inspiration for the calendar from Italy's most loved songs, with each two-month spread dedicated to his vivid, narrative depiction of the likes of Baciami Piccina and Nessun Dorma.
Speaking of the decision to use Aldridge for next year's issue, Corporate Image Director of Lavazza Group, Francesca Lavazza stated:
'After we had decided on the theme, Miles was a natural choice. We were looking for an artist whose style and approach could bring out the cheerful and positive side of Italian music. We are very fond of the topic… because now more than ever we need to put the spotlight on our culture. Italian music is something that made us important all ove the world.'
The bright colours and lighting effects used in the shoot are typical of Aldridge's retro style, bringing life and energy to the touching stories behind a selection of Italy's musical culture with images of flawless, seductive women.
'I like Lavazza's idea of asking an international artist rather than an Italian to talk abotu Italianess. It gives us another outlook… another perspective we might not have considered.' Aldridge said. Commenting on his choice of heroines starring in the production he added: 'I didn't just want six ravishing beauties. I wanted six women that were larger than life in their different ways.'
Aldridge follows in the footsteps of Helmut Newton (1993/1994) and Annie Lebowitz (2009) in designing the coffee company's stunning 2010 calendar.
Only a limited number of the coveted Lavazza calendars are produced and are normally sent out to a list of loyal recipients across Europe. Luckily for you however, we'll be hosting a Lavazza competition soon. Watch this space for more details on how to get your mits on this piece of photographic history.
***UPDATE*** The Lavazza calendar giveaway is now open. Click here to enter.