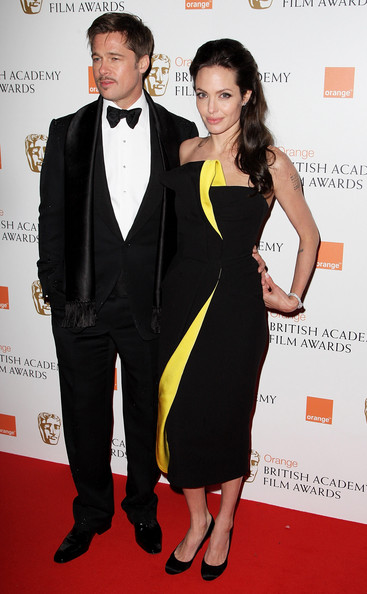 What the..? Celebrity lines are often rather predictable, but we can safely say we didn't see this one coming: Brangelina are the latest designer duo in the jewellery world.
We kid you not, Hollywood's hottest couple are dabbling in jewellery design as they create a capsule collection for high-end jewellery label Asprey.
The limited edition collection, called 'The Protector', takes inspiration from Angelina's penchant for snakes and serpents and is made up of gold pieces and silver accessories which will sell in London, New York, Beverly Hills, Tokyo and Dubai later this week.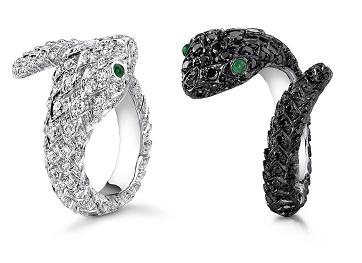 It's not just jewellery either, those silver accessories we mentioned are baby accessories. Er, right. We'll reserve judgement on the baby stuff, but the jewellery has definitely got our attention, what with black diamonds and emerald-set rings , plus we've always been partial to a snake shaped jewel.
Though, on close inspection, it seems we shouldn't be so surprised: according to WWD, Brad has previously created pieces for Italian jeweller Damiani, and the couple have also commissioned pieces from Asprey privately. Who knew?
Prices start at $525 for a baby silver spoon, and all net proceeds from sales will go to Education Partnership for Children of Conflict , a charity cofounded by Angelina in 2006.