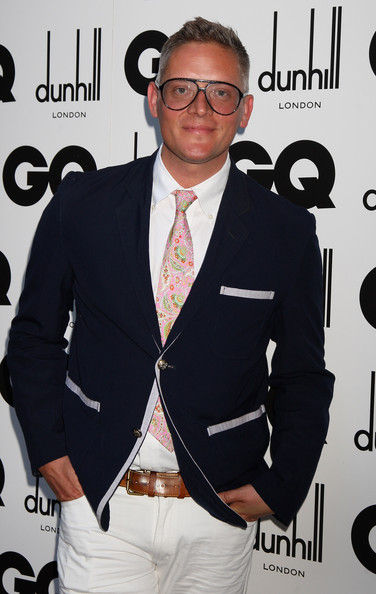 Hankies at the ready: London's lost one of its brightest young design talents as it looks set that British designer Giles Deacon will become a permanent fixture at Paris Fashion Week.
At the annual Luxury Briefing Conference in London last week, the London-based designer, who made his debut in Paris this year with his S/S10 collection, said: "Sales were up 42 per cent for the spring collection, and a lot of new buyers came to the show. I work I London, I employ people here, but I need to look at the bigger picture.
Until October, Giles had previously shown in his home city of London, but as winner of this year's ANDAM award , which offers €160,000 worth of funding to designers wanting to expand their business in France , his fashionable heart fell to the French capital.
And ever the King of collaborations (following on from a menswear line with New Look and collaboration with Cadbury, among a sea of others) , Deacon mentioned he will be working on a line of stationery for Harvey Nichols and a very small range of cycling clothing for London based 14 Bike Co., WWD reports.
Blimey, is there nothing this man won't try his hand at?