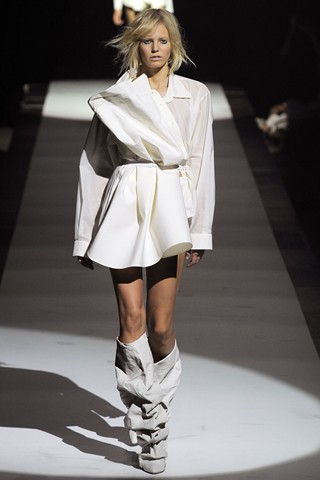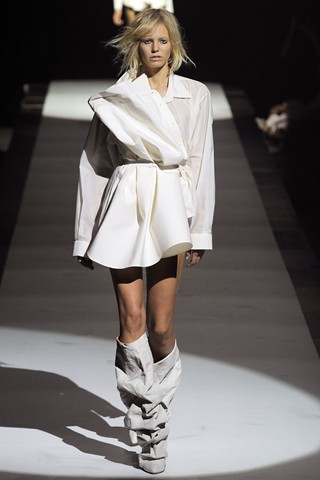 Ever since Martin Margiela's exit from his Masion Martin Margiela house, the fashion world has been a-buzz with who might replace him, but in the latest twist it seems a certain Mr. Nobody will take over from the elusive designer.
A statement released by the label on Tuesday confirmed that it won't be finding a substitute for the Belgian designer who founded the fashion house over 20 years ago.
"We want to stay avante-garde and provocative, but without a new creative director," said Giovanni Pungetti, chief executive officer of Maison Martin Margiela. "It's a challenge. We know this. We will probably make mistakes, but the most important thing is to learn from them."
Raf Simons and Haider Ackermann found their names in the fashion-frame when whispers surfaced that the brand may be on the look out for a new creative controller, reports Vogue UK, but it was agreed that finding a replacement for Margiela – who has proposed a move into homeware recently – would be a stylish step in the wrong direction.
"We came to the conclusion that we didn't want to substitute [Martin], not because he is irreplaceable, but because we are the Maison Martin Margiela," explained Pungetti. "He always liked to say to his design team, 'You are more Margiela than me.'"
Punghetti hopes some clarification on the matter may inspire a new direction for the collection, which has received criticism in recent seasons.
Well, we guess it's a waiting game: we've always loved Martin Margiela's avante-garde designs , only time will tell if the house will continue its success without its main man.
[Images]