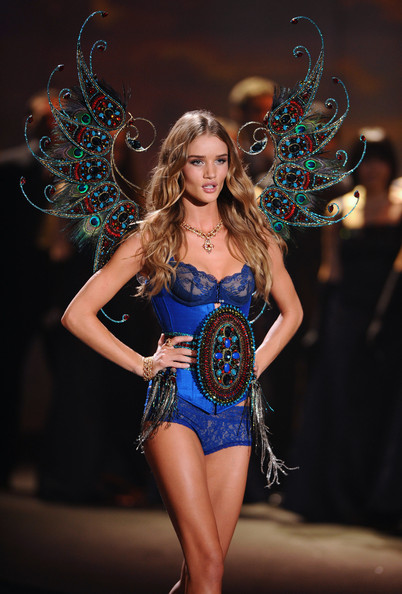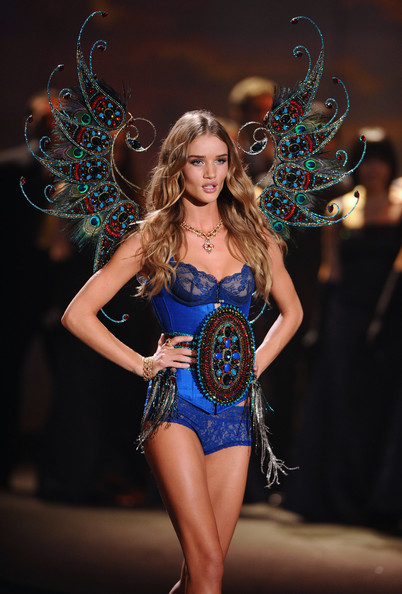 So that's how she does it. After recently receiving her Angel wings at Victoria's Secret, Rosie Huntington-Whiteley has shared her secrets to being so damn sexy: two words , chicken and fillets.
She's not long returned from strutting her stuff on the Victoria's Secret catwalk for their annual fashion show, but British model Rosie confesses it's not all natural at the luxury lingerie label. She, for one, has a few tricks up her sleeve (and bra).
"I do believe in chicken fillets, she says. "I'm not saying you have to use them, but if anyone knows me and sees me in a photoshoot, well, there are friends in there. I'm not a fan of that whole push-up look in the day. But, of course, you do need a lift with a sexy dress, so do what you've got to do, girls — shove them in there. I've been known to have three in at a time for shoots — plus padding.
We bet she'd love Debenhams' pump up air pads.
After years in the business, Rosie knows a thing or two about a sexy pose as well. The Victoria's Secret angel tells the timesonline:"As a model, you learn how to use your body and how to make people believe something. So I know how to do sexy: there's the arched back, bum out, hands on the hips pose. That's sexy in one way, though there are a lot of different ways to be sexy.
Well our backs are arched, our bums are out and our hands are on our hips, but sadly, we still don't look like Rosie Huntinton-Whiteley.