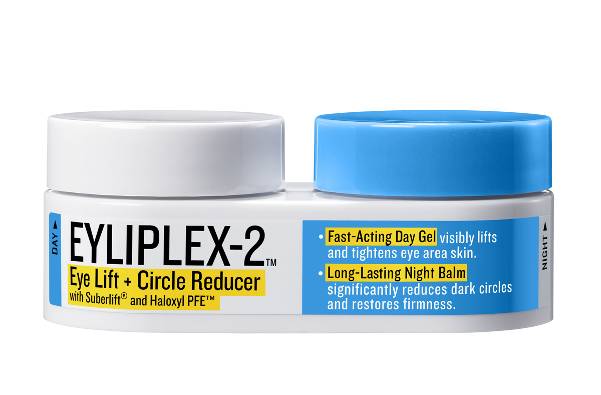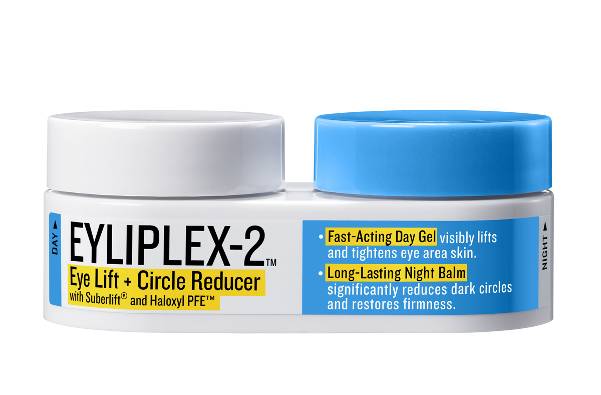 GoodSkin Labs impress me with their clinically functional packaging.
The pharmaceutical appearance of the anti-ageing skincare brand's products just scream 'I mean business'. So when you read the science garble on the box, you expect it to be true.
The brand is currently pushing its products as party season saviours. And with Jack Frost just about to start his winter stint, we decided to road test two products that sound particularly useful for getting through the cold snap.
First up, Lumecin Overnight Brightening Treatment, 40ml (£29.95). The claim is that concentrated ingredients make skin bright and smooth by tackling darkness, dullness and uneven skin surface texture which age skin.
After four weeks the gluco-protein formula is supposed optimise skin cell renewal thus leading to increased strength and reduced pore size. With continual use, brown spots and discolouration will be visibly faded. Applied nightly after cleansing, just a pea sized amount is recommended for the entire face.
The first thing that struck me was the zesty orange smell. Given the clinical image of the brand it surprised me. The second surprise was how fast the cream sunk in.
I needed two to three times the recommended amount as no sooner had I smoothed the cream across the skin than it was gone. Either I have very thirsty skin or the suggestion of using a pea-sized amount is highly optimistic.
My skin did feel instantly smooth. For the first week I was keeping a close eye out to see if the cream had tackled my problem uneven skin tone , red blotches to the forehead and cheeks and a dullness of skin around the nose and eyes in particular.
With the aid of my trusty moisturiser (no man nor beast will ever part me from it) which I applied every morning following the treatment, my complexion did noticeably change for the better. My skin brightened, took on a dewy appearance, pores did reduce, although not vastly and problem pink and dull patches did diminish though not dramatically.
Though I tried the product for a two week period, I'm going to keep going on this one. Out of the many overnight complexion brightening treatments I have tried, and there have been many, this one seems the best performing and the best value giving the most noticeable results.
Yes, not many of us have £30 to spend on skin treatments but with the tube containing enough formula to see you through, gosh, probably about four months, it seems like good value to me.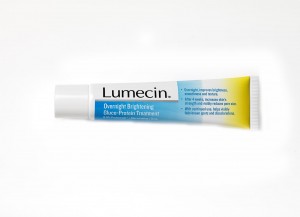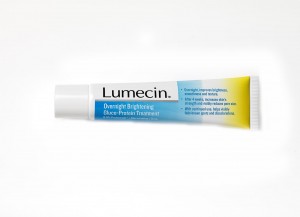 The second product I was keen to get my hands on and give a thorough testing was the Eyliplex-2 (£28.37). Tired peepers need some help at this time of year and this product has two creams to help revitalise over-worked and over-partied eyes.
The day cream's antioxidants and minerals reduce the appearance of fine lines by firming and tightening skin. The night balm recharges and repairs delicate skin around the eye using Haloxyl PFE. The active ingredient is able to absorb and eliminate coloured blood pigments in the skin responsible for dark circles. Natural collagen production is boosted thus reducing eye area wrinkles. Well, that's the idea , but does it work?
I loved the dual pot with separate night and day compartments. And the day formula was really cooling , a nice way to wake up in the morning. Whereas the night balm was a tad greasier and had a less appealing smell.
Overall, I noticed results with this product much more quickly that I did with Lumecin, in fact almost immediately. Eyliplex-2 makes some pretty bold claims and much though I would love to be really critical and dissect for you what was wrong with it, I really can't. The product, over a pretty hectic two-week period, revitalised and brightened my eyes incredibly well.
I am prone to dark circles, which although still there on certain occasions, were much diminished. It hadn't really struck me before how ageing tired-looking eyes can be. But having seen the difference from when I started testing in the tone of skin alone, I can say the effect is dramatic. If you buy nothing else, buy this. Put it down as an investment.
Both products are exclusive to Boots.