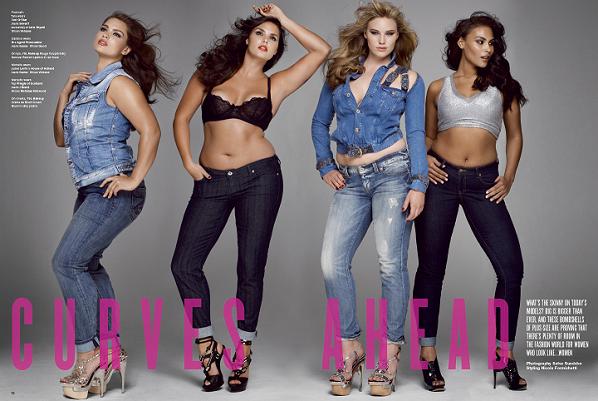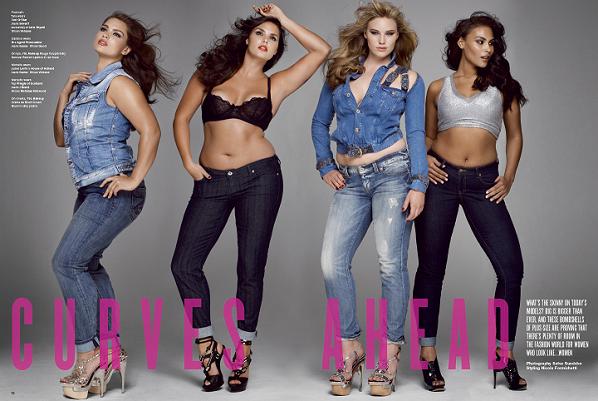 We told you a purely plus-size issue of V magazine was coming, and here it is. Almost.
Proving there's plenty of room in the fashion industry for girls who aren't afraid to eat at Christmas, V magazine, along with fashion's favourite plus-size models, is spreading the love a little further in January's size issue.
The most prestigious names in the plus-size game have come together for the spread titled 'Curves Ahead', which features the likes of Candice Huffine, Marquita Pring, Michelle Olson, Tara Lynn and Kasia P looking cool and comfortable in their own skin (literally).
Notable Norwegian fashion photographer Solve Sundsbo shot the buxom beauties baring all, but no fashion shoot is complete without oodles of designer gear, for which Nicola Formichetti was on hand with some savvy styling.
"I loved the opportunity to show that you can be big and beautiful and sexy outside the narrow interpretations that normally define us, Sundsbo said after the shoot.
The size issue of V magazine hits news stands on January 14th, or pop over to www.vmagazine.com for a preview.