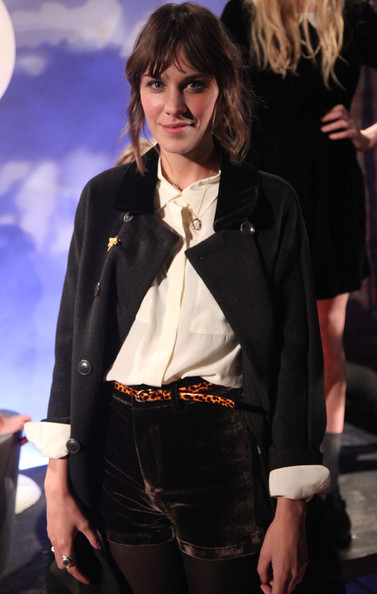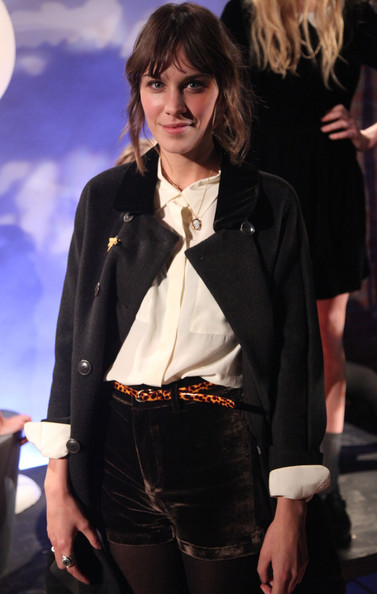 Admist the frenzy of New York Fashion Week, a certain Brit girl made her first Fashion Week debut, and not on the front row, you understand. Alexa Chung unveiled her first collection for Madewell.
She's created quite a buzz around this, her first creative role, and treading her new-found waters as a designer, Alexa launched her line for J.Crew's lesser known sister label at a private viewing earlier this week.
"[Madewell's] vision is kind of the same as mine. They like laid back styles, they like kind of relaxed clothes — classic, timeless things. So when they asked to collaborate, it was a perfect fit, said Alexa of the collaboration.
Like most celebrity labels, we can expect the designs to match much of Alexa's own wardrobe which, in our books, can only be a good thing. 60s-inspired tea dresses and high waisted shorts take centre stage, whilst grey socks teamed with sandals bought from the "school boy department at John Lewis (in Alexa's own words) reflect the model-come-presenter's easy geek-chic style, as well as nodding towards one of her favourite trends as of late, Elle UK reveal.
Sadly for us, it's staying stateside where you lucky US devils can get your hands on all the goodies.