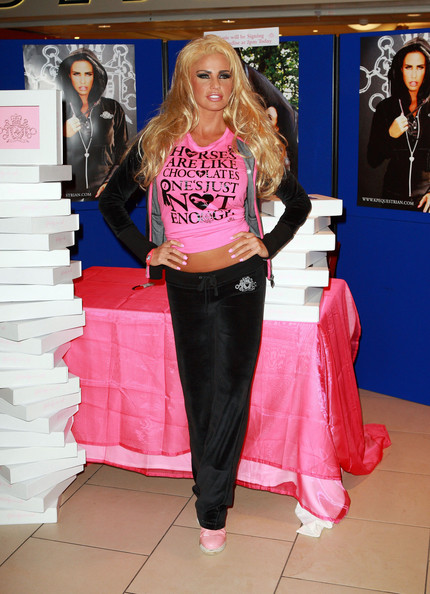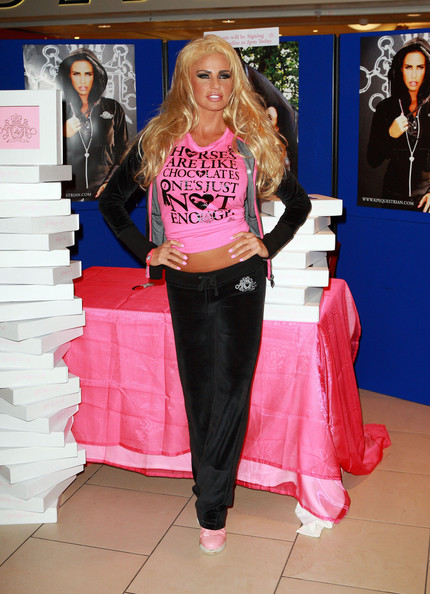 It goes without saying we all secretly love cashing in on our favourite celebs' sartorial fashion sense, but when we heard news that Katie Price is set to launch her own fashion and accessories label, well, that's not quite what we had in mind for spring.
For those of you non-UK readers unfamiliar with Ms. Price, you might know her better for her pseudonym Jordan, aka The One With The Boobs Who Married Peter Andre And Then Divorced Him.
In addition to her perfume and book empire, the glamour model's womenswear brand, Day 22, may not be to everyone's taste – heck, it's bound to be an acquired one – but it's set to debut its first collection at young fashion tradeshow Pure Spirit later this month, according to Drapers.
"We named it Day 22 as on the 22nd of each month we will be adding new pieces to the collection including clothes, bags, sunglasses and shoes," explains Katie. "We have had such a fantastic response already from the Twitter page we have set up which has included some teaser pictures and stores are already contacting us about stocking the brand."
Price will collaborate her new business move with womenswear designer Lamis Khamis, focusing mainly on dresses, T-shirts and sweatshirts – no mention of velour just yet, but we're sure it'll crop up somewhere.
A few select pictures of the collection will be launched in a few days time, with further pieces added to the 'premium boutique' label every month as well as online – and, as fans of Ms. Price will be glad to hear, Katie will close the Pure Spirit catwalk show at Earl's Court Sunday 13th February, followed by an equally anticipated question and answer session we're sure.
Follow her progress and stay updated with all this Day 22 on Twitter at @Day22Tweets.