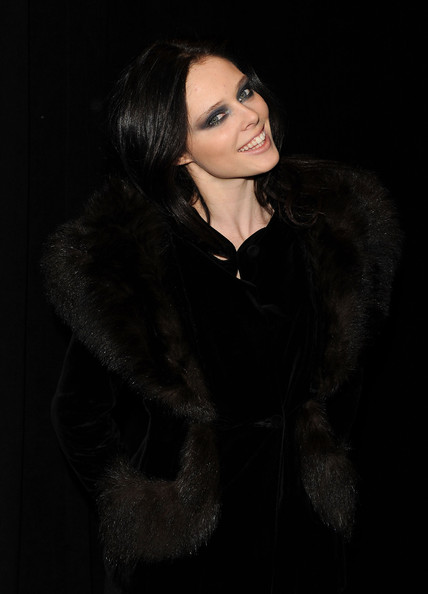 She's only just excitedly announced her engagement, but fast-forward one week and Coco Rocha's wedding plans are already well under way. And they ought to be, because the big day is in three months.
After accepting her engagement ring from James Conran last week, this is one model who has no plans to wait in the aisle. The date's set, the location chosen and the dress , though not yet made , is done.
"I'm getting married in three months," Coco told the Daily backstage at Dior last week. "I can't believe it actually, but I'm so excited."
And fashion week, it would seem, isn't the only reason she's in Paris. "We're getting married right here in France, she revealed. " A friend has this beautiful house here so we'll bring everyone here!"
Which brings us, of course, to the dress. "I know exactly what's it going to look like and who's making it, but it hasn't actually been produced yet, she said, careful not to give away too much. "But the time is ticking!"
Oh, tease us why don't you. Let the speculation begin.