Last Updated on 22nd February 2010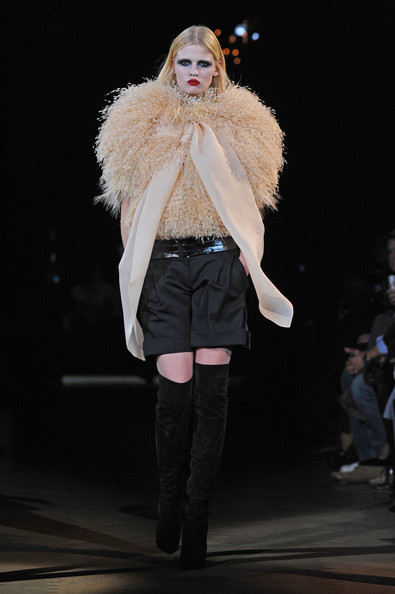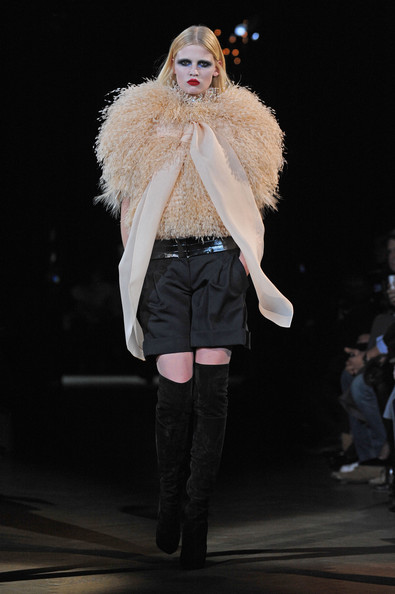 It was the rather rash announcement that flew round the fashion circuit leaving more than a few puzzled faces , Lara Stone had indeed confirmed her engagement to comedian David Walliams. And now she's dropping details of her dress. Well, the designer, at least.
"I've asked Riccardo Tisci to make my dress, she says of her choice. And let's face it, when you're a supermodel it's a mammoth decision to make.
Other wedding plans, however, would appear to be few and far between, seeing as the super hasn't been home much since the engagement, but she gushes-galore at the mention of her husband-to-be.
"He's wonderful. He's amazing. He makes me laugh. He's a proper gentleman. He's a bit mean but in a good way. I'm happy, Lara , who's the current face of Louis Vuitton's spring campaign , told Interview magazine.
And we're glad to hear it, because battles with her body and alcohol addiction have paved a tough past.
"It's gotten a lot better over the last few months. It's only been 10 months, but it's getting so much better. I kind of feel a bit insecure about things. At fashion parties, I do feel like people are kind of watching me, she says. "I remember how happy I am that I don't drink any more. I think about all the bad times I had when I was drunk. I messed up so many things. I don't want to do that any more."
Good on her. That dress will be nothing short of dreamy.