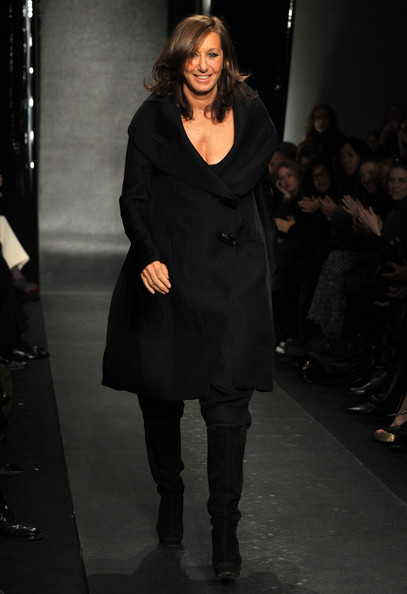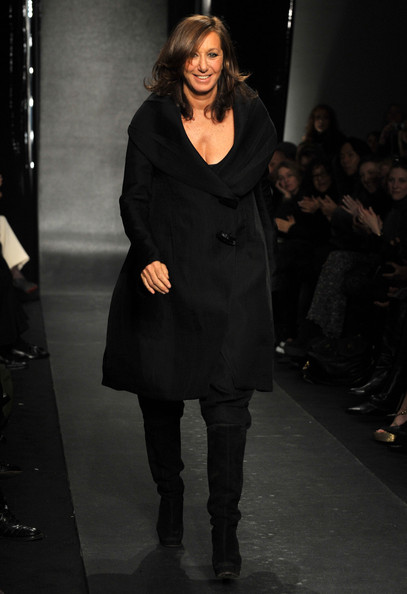 We remember when reporting Donna Karan's thoughts on the fashion system a while ago that a few of you seemed a little stewed by her words, so this morning, as we caught wind of more, we couldn't resist sharing the love , or lack, thereof. Not that we're stirrers, or anything.
Donna Karan, as we know, wants to see a change in fashion; she wants to get rid of the pre-collections, she wants to shop for the season we're in , heck, she wants a fashion revolution. And to make said changes, she's developed a strategy , and a stutter, it would seem.
"You eat all of the food, more, more, more, more and more, she said, likening a fashion overload to a chinese buffet or similar. "It's an abundance of nausea. It's too, too much until pop! It's going to pop. All of this stuff, stuff, stuff, stuff; it's going to obliterate each other. The whole thing has to be rethought, completely.
But any shimmer of hope we had as we enter spring is misplaced, because it would appear to Donna that we are, in fact, doomed.
"Resort screwed up spring. And then pre-fall screwed up spring. Everything screwed spring up, the Cut reports Donna saying. "Spring got sort of caged out. I'm saying to reinvent spring again, reinvent fall again, reinvent the season we're designing for.
Really reassuring. We have to admit that it actually makes sense, though; being able to buy a bikini, say, in late August without being met by mohair would be quite something, non?