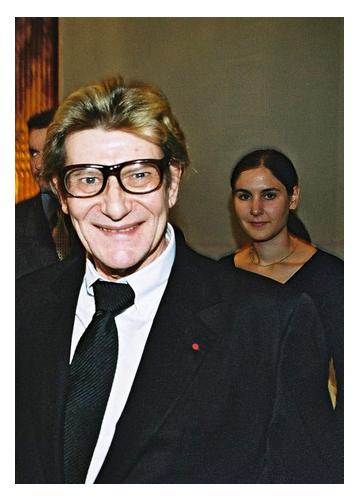 Yves Saint Laurent is often regarded as nothing short of a genius, his life becoming a sort of fashion fantasy that no one dare challenge, other than Tom Ford. But that may be about to change.
A controversial new biography by journalist and writer Marie-Dominique Lelièvre, called Saint Laurent, mauvais garçon, is hellbent on breaking the myth behind Yves Saint Laurent, much to the disapproval of the French, we might add.
"He was only a couturier," she writes, according to the Timesonline. "He didn't invent the artificial heart, he didn't lead any revolution and he is not the author of any masterpieces. His dresses, kept in a cold room, disappear with the women who wear them."
He did, however, dress a decade; a decade which he has subsequently came to embody. But the biographer insists his genius was not his downfall. "Genius didn't kill him; drugs and excesses of all kinds did," she says, noting addictions to opium, cocaine, heroin and hashish at various points in his life, "but somehow you are not allowed to say it."
Well Lelièvre has said it – and the backlash has already begun.