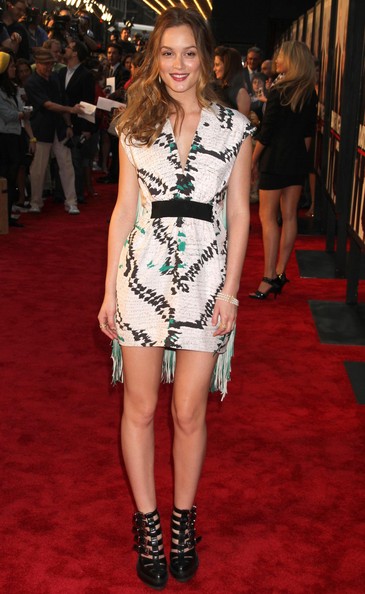 Those luscious locks of hers deserve some spotlight attention, and with her new deal, it looks as though they'll be getting rather a lot. Gossip Girl's Leighton Meester is the latest star to become a beauty brand ambassador after signing a deal with Herbal Essences.
As one of Hollywood's hottest young stars, it would seem quite the fashion coup for Herbal Essences, but Leighton Meester has long been a fan of the brand; for her, it's a perfect pairing.
"My mom used it, the kind with the clear bottle with the flowers," she said. "Now it has a new look and everything is different. I started using it because Charles [Baker Strahan, her hairdresser] uses it."
In her role as global ambassador, Leighton will appear in print ads, on the brand's website and on its Facebook page, Elle UK reveal, so it's a lucky thing Charles lives in her building to be on hand for any hair hiccups.
Should such a thing occur when he's not around, though, she's got a favourite go-to product: Tousle Me Softly. "That is one of my favourite products and it's really a look that I love since my hair is stick straight," she confessed.
With Leighton championing it, we have an inkling it'll sell out fashionably fast.