Last Updated on 21st April 2010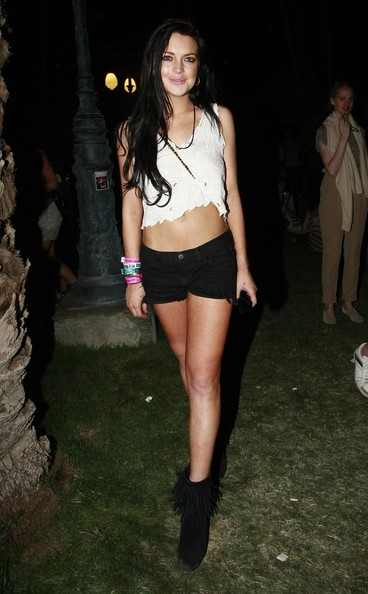 That's not us speaking, it's her 6126 president, Kristi Kaylor. She's getting a little bit bored of all the bad press regarding her protegee (aren't we all?) and wants people to give the girl a chance – particularly because she's about to launch her first clothing collection.
Despite her one nipple tassel too many line for Ungaro, which led to her outing from the fashion house, Lindsay's actually very creative, insists Kristi, and hard working to boot.
"She approves everything," she said. "In two years, she's never let me down. A lot of the media – I stopped reading it. They are so hard on her. There's such another story."
Making up part of that 'other' story is the expansion of the socialite's 6126 leggings label, which will soon include a lace 'n' leather ready-to-wear collection and a line of handbags, though they won't be with Ed Hardy, despite rumours.
"I work with her, and she comes to every meeting on time," Kristi continued to the LA Times. "She's very engaged. It's such a different thing when you sit with her. You get a sense of her passion about fashion. I believe she will always be there for the brand. At the end of the day, she has a heart of gold. She just needs people to believe in her."
Whether they do or not remains to be seen until her clothing line launches next season. We're sayin' nothin'.