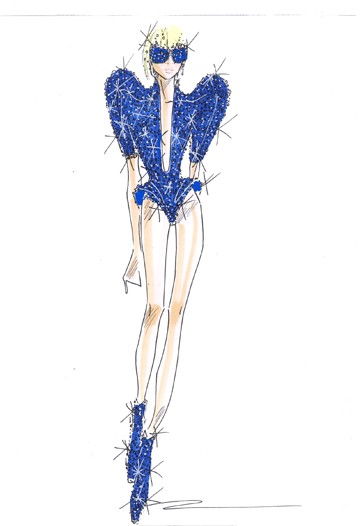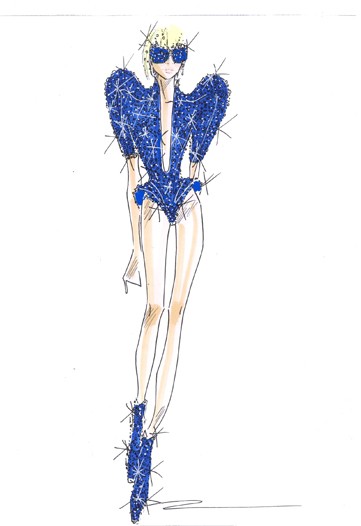 Her sartorial style has caught the attention of eagle eyes yet again , this time, two top fashion houses: Giorgio Armani and Prada are taking to design bespoke pieces for Lady Gaga's latest tour.
Following on from the three costumes Armani created for Gaga at this year's Grammy Awards, the Italian designer is taking his budding relationship with the Lady one step further by designing four outfits for the overseas leg of her Monster Ball tour. We knew the pair had further plans.
The looks include two sparkly bodysuits , one with exaggerated shoulders and hip pads, an iridescent mirrored mini dress and a floor-length black patent trench coat, which we assume , considering her love of er, exposure , will be worn with the bare essentials underneath.
And of course, there'll be matching shoes and sunglasses to accompany each piece.
Meanwhile, Ms. Miuccia Prada has curated an 18th century-inspired 'hoop' dress, made from camel cire , a shiny plastic jersey blend, according to WWD. Who knew?
[Images]