Last Updated on 17th May 2010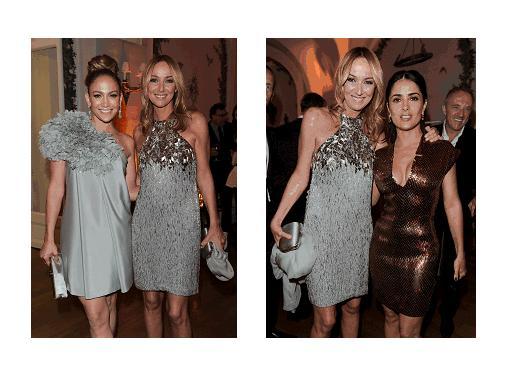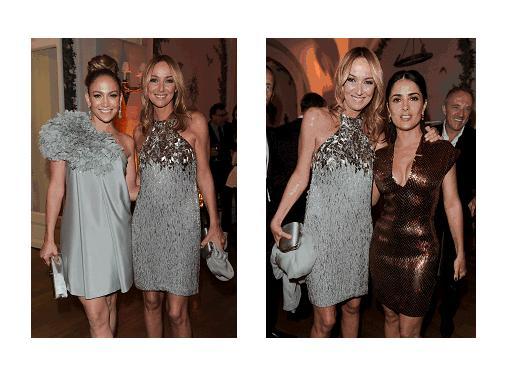 Make no mistake that Cannes can party alright – particularly if Gucci and Vanity Fair have anything to do with it. The two fashion forces joined hands over the weekend to host one of the starriest soirees in honour of Martin Scorsese.
Gucci creative director Frida Giannini and Vanity Fair editor Graydon Carter co-hosted the Vanity Fair/Gucci party in Cannes on Saturday to celebrate the legendary film director and the 20th anniversary of the Film Foundation – and between the three of them, their friends make up a rather impressive guestlist.
Kitted out in Gucci, naturally, were Salma Hayek – a Gucci favourite after being the first to wear a gown from the new Gucci couture collection earlier in the week – who wore a bespoke bronze cocktail dress; Camilla Belle, showing off a one-of-a-kind Swarovski-encrusted cocktail dress; Jennifer Lopez, who came dressed in an asymmetric grey silk dress with an organza ruffle; and Frida herself, who chose to wear bespoke halter-neck dress with cut-away detail and mirrored gemstone embellishments.
And if you think that's impressive, there's plenty more where that came from, including Naomi Campbell, Tamara Mellon, Margherita Missoni, Kate Beckinsale, Tommy Hilfiger, Pharrell Williams, Simon Pegg and fashion mogul Francois-Henri Pinault.
Quite the extravaganza, we think you'll agree.