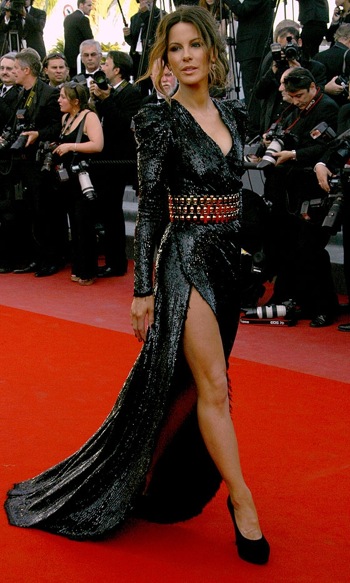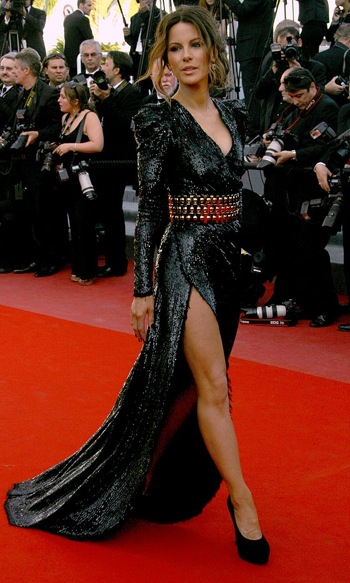 It's rather apt that Kate Beckinsale was attending the premier of 'Biutiful' as she wore this dress at Cannes this week, because she does indeed look b-e-a-utiful in this Balmain stunner.
Taken from the Balmain AW10 collection, the thigh-high split and navel revealing plunge neckline have been tamed down a little to reveal a little less skin than the catwalk version – and doesn't it look great. Shimmering in black with a metallic studded belt Kate shows us a more edgy side than we're used to and it's a look that she really pulls off. Her relaxed up-do brings a laid-back sophistication to the ensemble and the thigh-high split adds a dash of sexiness to an otherwise classic look.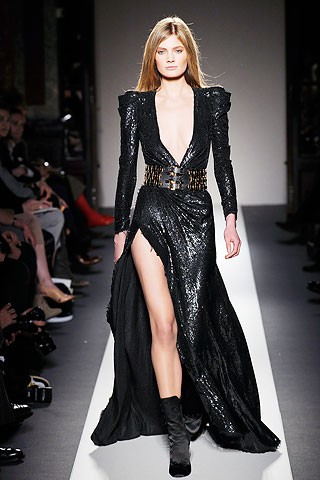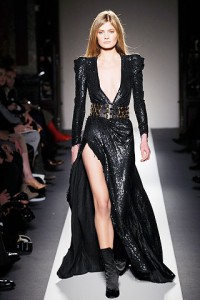 If we've got any criticism at all it would be that her pumps look a little clunky to be paired with the sleekness of the floor length dress. But if that's the only thing we're not convinced on then Kate doesn't have too much to worry about, and we still think she had the best look of the night.
Yet more proof that Balmain maketh the woman…