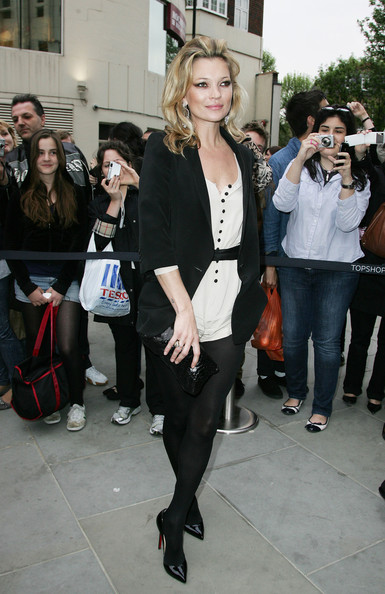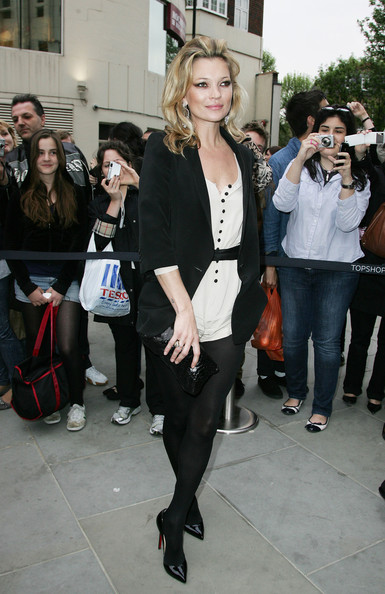 Just when the week looked to be a huge success for Kate Moss – having launched her spring collection for Topshop and opening the chain's new Knightsbridge store to the approval of Anna Wintour – things took a turn for the worst yesterday when the supermodel's home was burgled.
According to police reports, Kate's Maida Vale home was burgled in the early hours of Thursday morning, around 4.20 am, by a 24-year-old man, and though we don't know whether Ms. Moss was in at the time or still out celebrating, it's quite apparent the burglar wasn't a fashion fan.
Priceless pieces of the supermodel's no doubt extravagant wardrobe and jewellery collection were left completely untouched, Elle UK reveal, with the burglar instead making a b-line for an £80,000 portrait by graffiti artist Banksy and two other valuable pieces of art.
A man's currently being held at Camden police station in relation to the incident.
Sending thoughts your way, Ms. Moss.