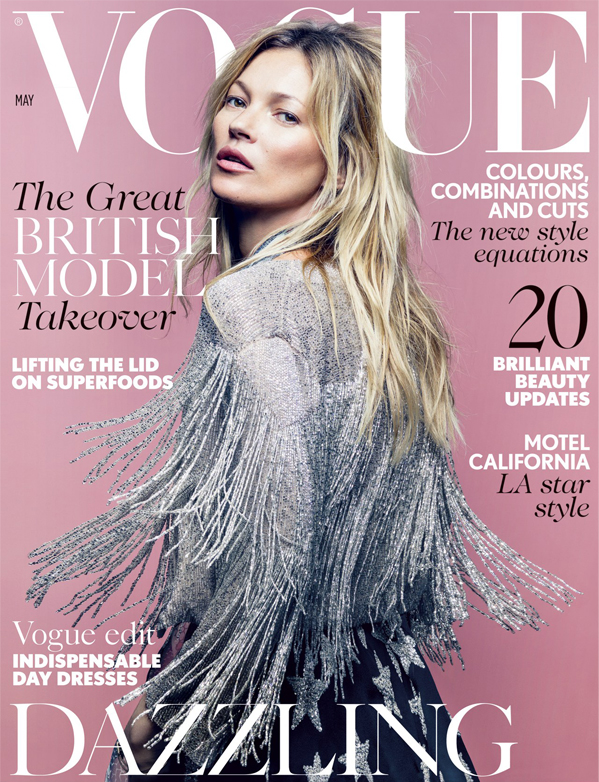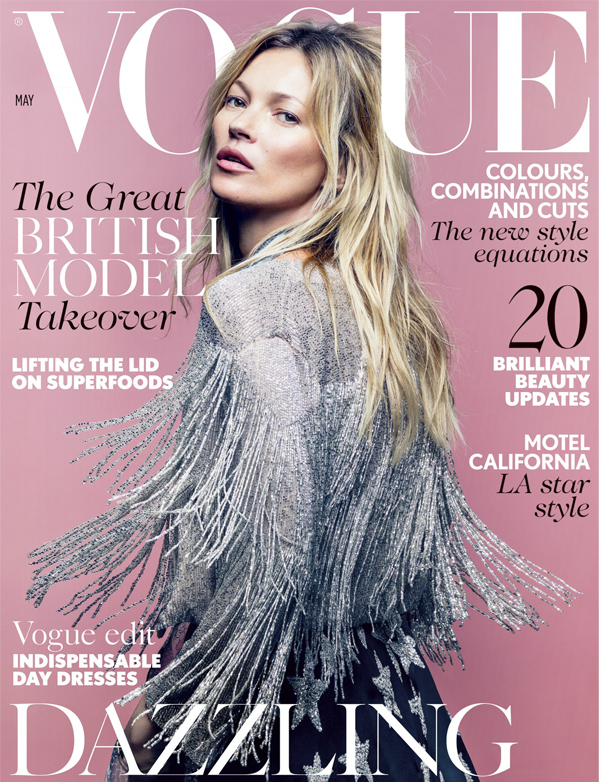 If it ain't broke, don't fix it, and we think that's exactly what the world's editions of Vogue think when it comes to Kate Moss.
Yep, our favourite Croydon gal has landed yet another cover of the fashion Bible, as she is the cover star of British Vogue's May issue! And what a lovely cover star she is too!
Oh, and did we mention she's wearing Topshop? Not just any Topshop though – one of the pieces from her very own brand new Topshop collection! Kate is wearing a very beautiful fringed jacket, which she apparently designed to replace a similar one that she'd lost. We love a jacket with a story behind it!
History appears to be repeating itself as Mossy debuted the first piece from her Topshop collection on the Vogue cover back in 2007 too – let's hope this is a good tradition and the collection is just as, if not more, successful as it was all those years ago.
We can't wait to snap this issue up!