Last Updated on 12th June 2010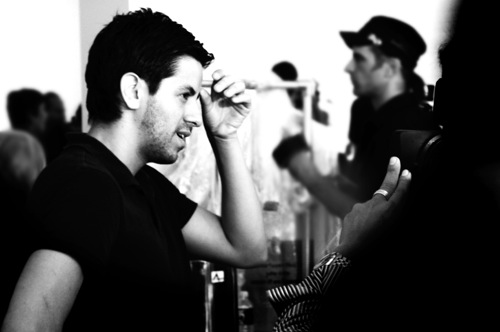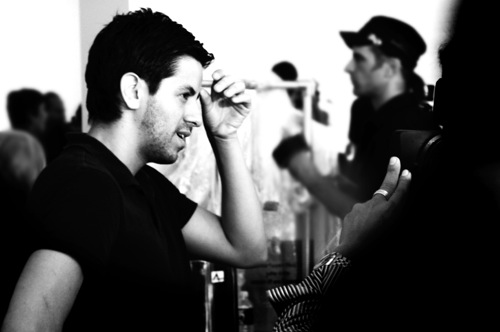 Fresh from a stint at Oscar de la Renta, in 2006 Colombian born Brian Reyes debuted his first ready-to-wear collection in New York to critical acclaim.
His unique brand of girlish sophistication is infused with an all-American sportswear feel and lady-like touches that hint at his time spent at Oscar de la Renta. His stylish collections and attention to detail have proved to be ultimately desirable with savvy New York girls as well as winning him a host of celebrity fans from Beyonce to Rachel Bilson.
We caught up with Brian to have a chat about his amazing success and to get the low-down on everything from his celeb following to possible future collaborations.
How would you describe your designs?
I love a clean, classic shape with a hint of a modern sensibility. I love a print, a great color, some intricate seamwork, but subtle, beautiful and classic. I find so much of fashion in today's world is overly cluttered, overly aggressive, overly done. I believe in a very classic look.
Do you design with a muse in mind?
It's funny, a lot of people ask this question and honestly, I don't. The design process always begins with a story for the season – it can start with nature, potentially a historical period of time, or a part of the world and evolves through a study of modern shape, colors, prints or a unique technique.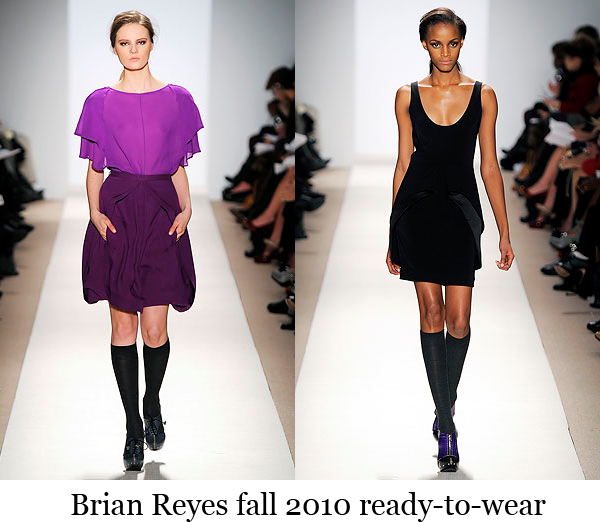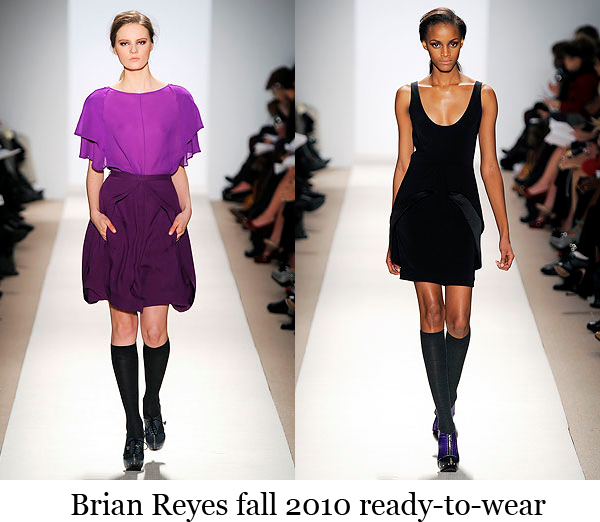 You've dressed stars from Rachel Bilson and America Ferrera to Tina Fey, what is it about your clothes that you think appeals to these women?
I love that such a wide variety of women can wear my clothes. It's a true testament to the idea that classic, timeless style will always prevail. What I strive to accomplish with my collection is options for women that allow them to be elegant without being old, classic without being dated, and confident without being engulfed by their wardrobe. I like to think there is a timelessness about my line. A 40 to 50 year old woman feels young, while someone young in Hollywood can feel incredibly sophisticated all with the same look.
Your clientele includes a host of young actresses and socialites, how important is it to you that your designs are seen on these kind of figures?
The most important thing to me is seeing the clothes worn. Whether it's someone in Hollywood, a socialite, or a chic woman about town, its important to see the clothing come to life. Sure, one winds up being exposed to the clothing by all the camera's focused on Hollywood, but it's just as gratifying to me to see an incredibly chic woman just about town in her everyday life. My collection is, at the core, truly classic sportswear, meant to be worn day into evening.
Your AW10 runway show took place against a backdrop of projected trees, how did the natural world influence this collection?
Nature has always been a huge source of inspiration for me from my very beginning of my collection. The Fall story actually began with an early October visit to Kew Gardens on a trip to the newly opened Treetop walk. I became fascinated with colors and the structure of trees. I was also exploring some new modern artists that I had been introduced to at the end of last year, and we started talking about darkly enchanted forests, which comes through in the intricacy of the use of color.
Before launching your own line, you perfected your skills at Oscar de la Renta and Michael Kors, how did working at design houses such as these influence your own career?
I think that every experience I've had over the course of my life has had a significant impact on my overall esthetic. While I've always had a love of American sportswear, I realized there is no-one better at that than Ralph Lauren. So I pursued a job in the boys department and was able to assist with Women's collection. From Ralph, I went to join the design team that launched the Men's collection over at Michael Kors. Michael has a great sensibility and was doing such chic sportswear at the time. However, it was my time at Oscar de la Renta that really helped meld all of my design experience.
As a young Latin man, there was no place more prestigious to work. Oscar was the ultimate design house in New York, and I was fortunate to find myself in his atelier. Having experience working with that caliber of fabric, embroidery craftsmen, skilled patternmakers; it was every designers dream. Anything you can dream, the talented craftsmen in Oscar's studio could execute with a precision and elegance that really doesn't exist in today's fashion world. It was an excellent 10 year education that culminated in starting my own line in Spring 2006.
You began your own line in spring 2006 as one of America's hot new designers, how do you remember feeling before your debut?

It was such an interesting time in my life. For as long as I could remember, I had set a goal for myself that I would start my own collection before my 25th birthday. So I left Oscar in April of 2005, I spent the summer really developing the first line. I had the opportunity to show during New York fashion week, and it just started to snowball.
It was probably some of the busiest times in my life, I was working from my living room, I was working completely on my own, I hadn't slept for at least a week, we had no runway shoes until about 3 hours before the show – needless to say it was incredibly stressful. However, I had a great team of friends who all pooled together their resources from production, to press, to stylists, to casting agents, to sponsors, etc. and in the end we had a great show. I think I slept for about an entire week after the show.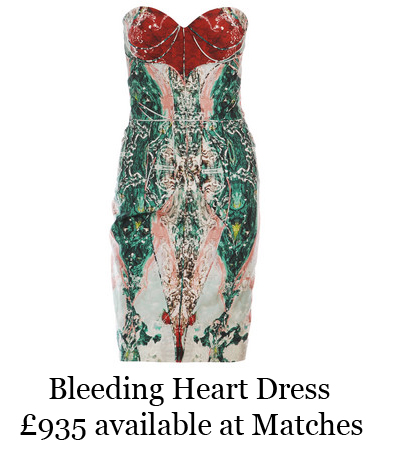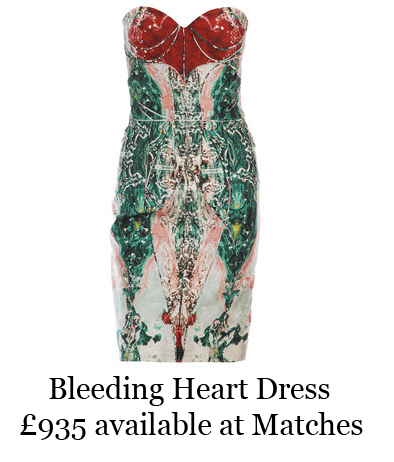 Now that you've become a well-known designer, which new designers are you most excited about?
I loved the graduating class of St. Martin's this year. I thought there was some truly inspired design this season. I also think my friends Prabal and Bibhu Mohapatra are doing things that are really interesting.
Collaborations are going on all over the place at the moment in fashion, so if you could work with anyone – designer or otherwise – who would you most like to join forces with?
American sportswear is at the core of who I am and the idea of teaming up with LL Bean, an American classic would be something I would be excited about. There is always an element of performance in my collections whether it's a racing suit or swimsuit so Nike would be another brand I would love to collaborate with. LL Bean and Nike are definitely at the top of my list, however, the possibilities are limitless really.
You've developed a strong RTW presence now at fashion week, so what is next for the label?
We introduced knitwear for Fall 2010 and the response was overwhelming. Our next development will be to further explore Gowns. As we grow our international business they continue to become increasingly more important. It was our Cut Out Gown from Fall 2010 that caught the eye of Eduardo Vilaro, the Artistic Director of Ballet Hispanico. He reached out to me and I am now designing costumes for one of their dances for their upcoming season with a showing at the Guggenheim Museum.
What fashion advice can you give to our readers for this season?
Wear what makes you feel beautiful, it shows. A chic women in an understated dress walking with confidence is more impressive than a women who is a slave to a trend.
Visit BrianReyes.com
Shop Brian Reyes at Matches.com