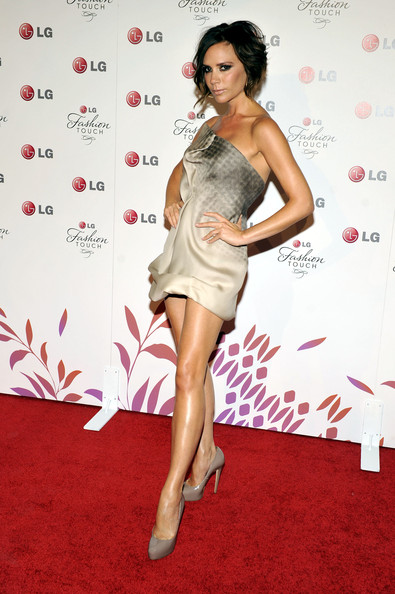 Slowly but surely, Victoria Beckham will conquer the world one Louboutin-heeled-step at a time – today's news is proof. She's set to be immortalised as a cartoon character in her latest conquest.
Her acting career may not have started off well, what with her first foray into acting back in Spice World The Movie circa 1997 providing a field day for critics, but they have at least improved in recent years with her Ugly Betty cameo and rumoured role in Glee. This time, however, she won't be playing herself – Ms. Beckham's providing the voice for a Queen character in a new SpongeBob SqaurePants episode, called The Clash of Triton.
"I was so thrilled as my children love the show," Victoria told the Metro of her new role. "When I told the boys I was going to be on the show, they were so excited! I had such a great time recording the voice of Queen Amphitrite. How fun to be a queen for a day!"
We can't say we've ever pictured VB as an underwater sea-queen, but we're looking forward to seeing the results when the episode airs in the US on Nickelodon, 5th July.