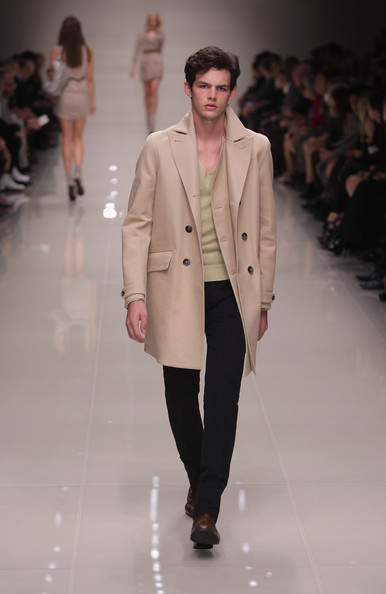 It's been a sad start to Milan Men's Fashion Week with the news that Tom Nicon, the 22-year-old face of British brand Burberry, has died after committing suicide by falling 40ft from his apartment window in Italy on Friday.
It's thought the young model became depressed after breaking up with his Italian girlfriend and jumped to his death, which coincided with the start of Milan Men's Fashion Week.
After a fitting and show rehearsal with Versace on Friday morning, Nicon was due to meet with his modelling agency, Success, but never showed up. He was instead found dead at the foot of his apartment building.
"Tom was with us on Friday morning for a final show fitting," Donatella Versace told the Telegraph this morning. "He seemed fine and calm. He had already done three or four shows with us and he was a sweet boy. I just can't understand why he did what he did. We would never have thought he would do something like this. When we heard the news we were all so upset and we still are all so very sad."
Milan Men's Fashion Week will still show as planned, but will include a tribute to the French model. Our thoughts go out to his family and friends this morning.