Last Updated on 21st June 2010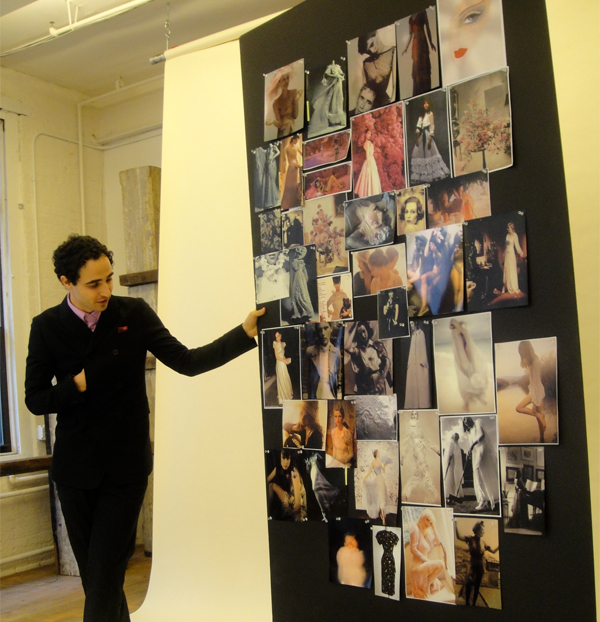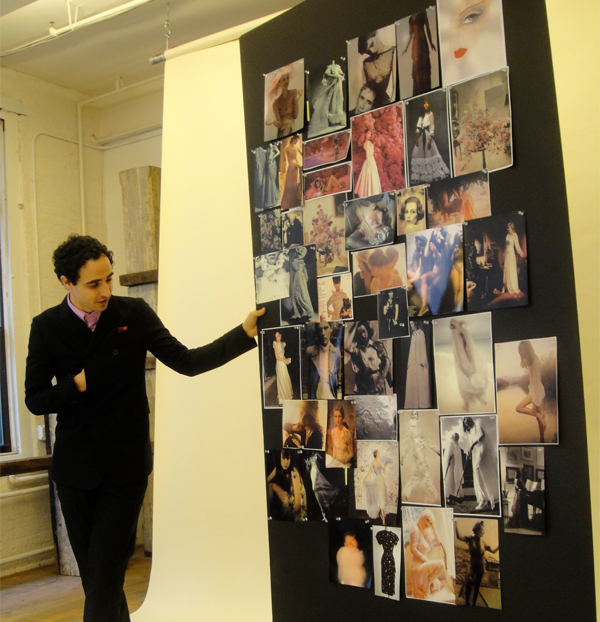 My is Zac Posen petite in person! The slender designer was all smiles as he greeted guests at his 2011 Resort Show, sharply dressed in a tailored-to-perfection navy suit and purple shirt. The show was held in Posen's Tribeca showroom and the atmosphere was fittingly about as resort-like as it could feel on a rainy, gloomy New York City afternoon. A corner palm tree, white washed brick walls, creaky shabby-chic wooden floors, cream cushioned gold chairs, white flowers, and deliciously scented Diptyque burning candles perfectly complemented the looks that made their way down an ivory runway.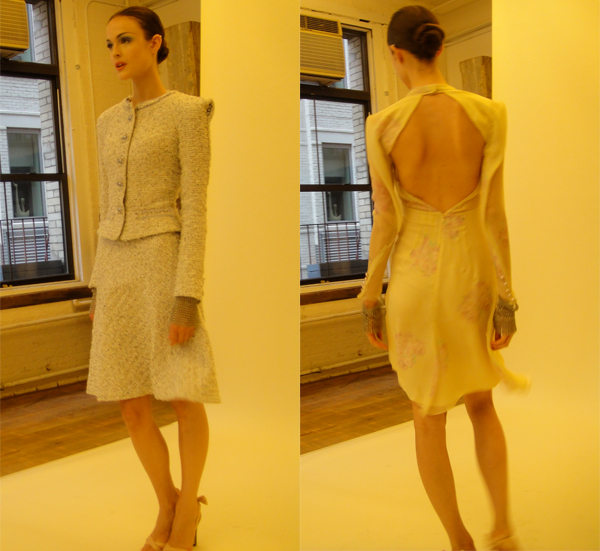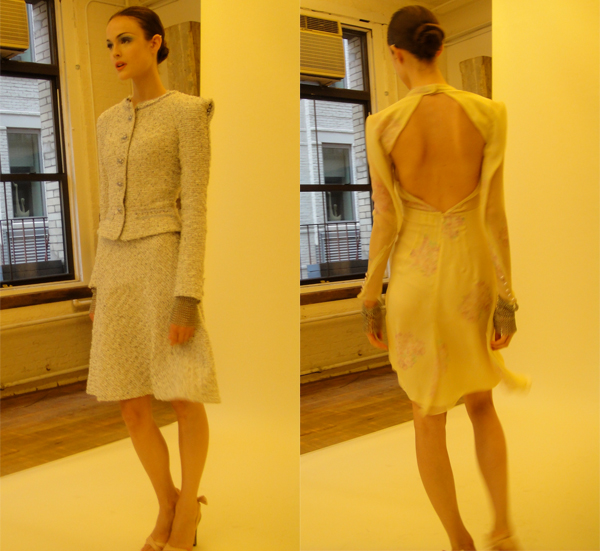 Posen explained that when designing his looks he wanted to give his "woman attitude without being aggressive." The designer continued by remarking that the collection is meant to reflect the point "where the Forties meets the Seventies," adding that achieving an overall soft feel was key. Posen's inspiration came through loud in clear in his use of texture, transparency, embellishment, and via his colour and fabric choices.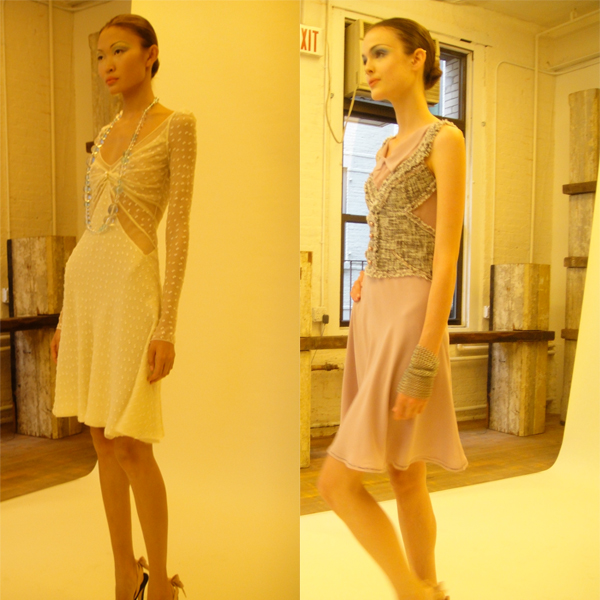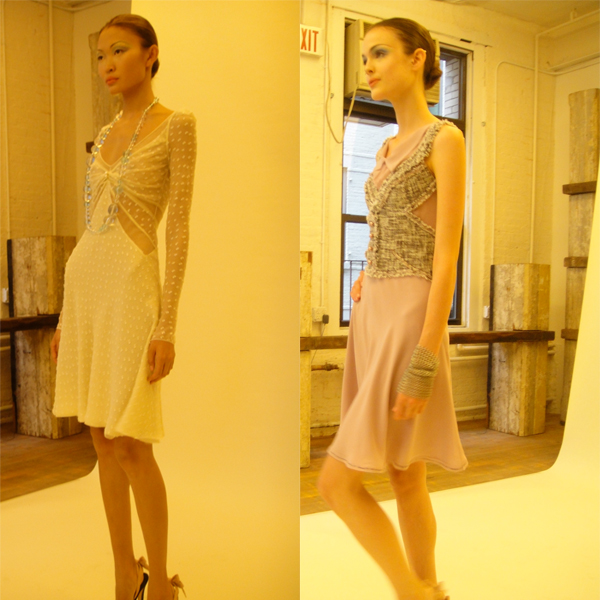 The collection's embellishments included couture-like bead-work, feathers, and furs, all of which adorned delicate tulle, crepe, organza silk, and tweed, making for dressy day, cocktail, and evening looks. There was a lusciously alluring femininity to the collection that tied into Posen's inspiration notably in the designer's use of sheer fabrics. A number of the full-length looks in fact looked almost negligé-like (though perhaps Posen's clients will opt to wear the sheer pieces as bathing suit cover-ups when on their yachts in St-Tropez rather than as risqué evening gowns). One look in particular was completely sheer, with nothing but feathers adorning the light chiffon fabric covering the model's body.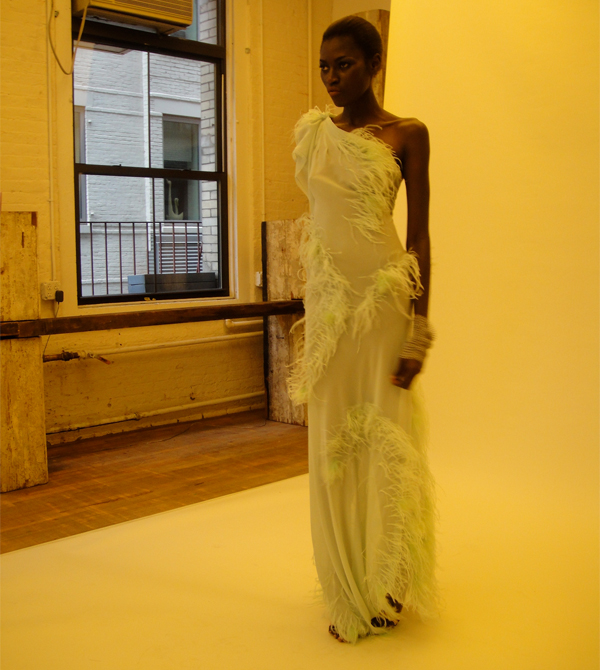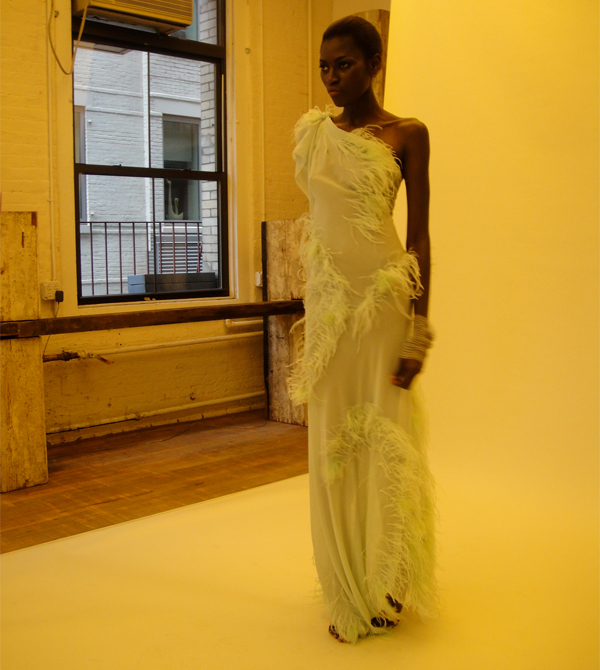 Also of note were intricate back and chest details and cut-outs – two of fashion's latest androgynous zones (think Sandra Bullock's dress at the MTV Movie Awards last week).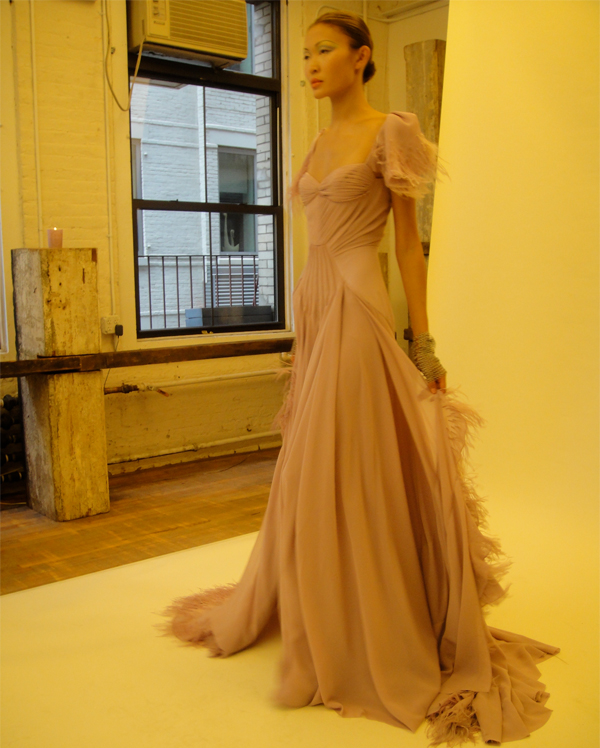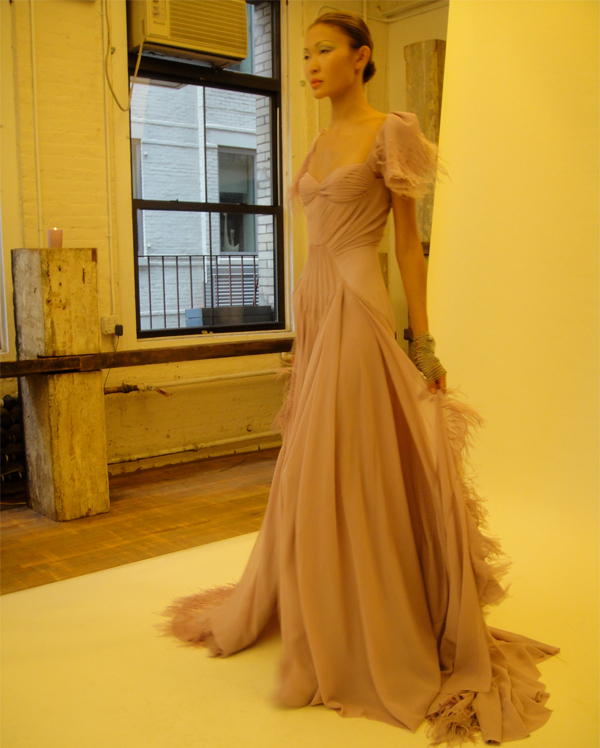 The best looks in the collection were surprisingly not the paper-thin, fluttering gowns, but the day and cocktail looks that mixed tweed with lighter fabrics, creating eye-catching contrast and offering a refreshing take on classic looks.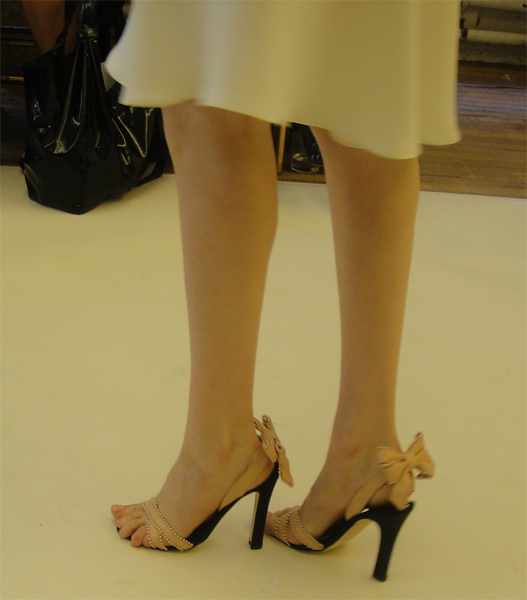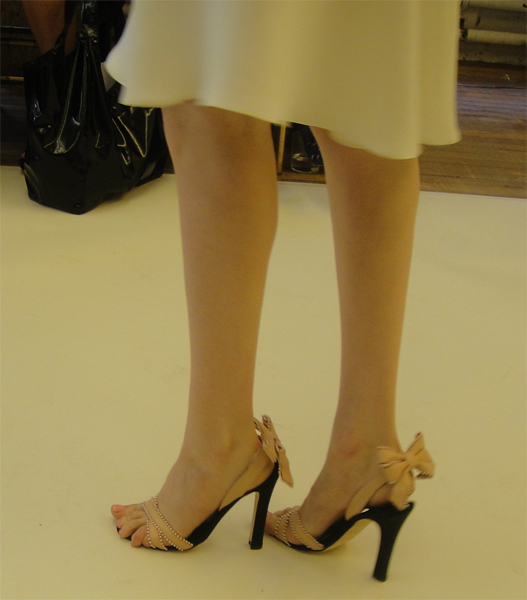 Mesh bracelets and shoes with bow-finished backs rounded-out the collection and tied into the aggressive vs. soft theme Posen was going for.