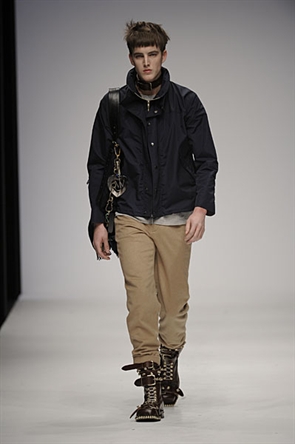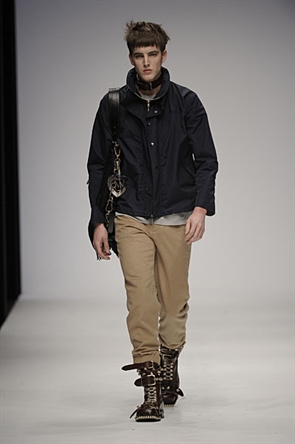 With Men's Fashion Week in full swing, fashion has never paid more attention to its other half, especially now that the British Fashion Council has unveiled the menswear designers set to receive NEWGEN sponsorship for SS11.
NEWGEN menswear sponsorship is growing – there's 10 winners this year compared to last season's four – as fast as the focus on menswear itself, and we have a feeling that the names picked for sponsorship to show at London Fashion Week next season are names we'll be hearing a lot more of in the future.
So let's get friendly with them now, shall we? Taking to the runway in September are Christopher Shannon, James Long (who'll be making his solo debut) and London favourite J.W. Anderson.
Presentation sponsorship will go to Lou Dalton, Carolyn Massey and Sibling (an exceptionally talented trio to watch out for), whilst the likes of Christopher Raeburn, Omar Kashoura, Katie Eary and James Small – who last season attracted the likes of Kate Moss to his front row – will be showing an installation.
See them show their best at London Fashion Week's Menswear day on Wednesday 22nd September at Somerset House.