Last Updated on 23rd July 2010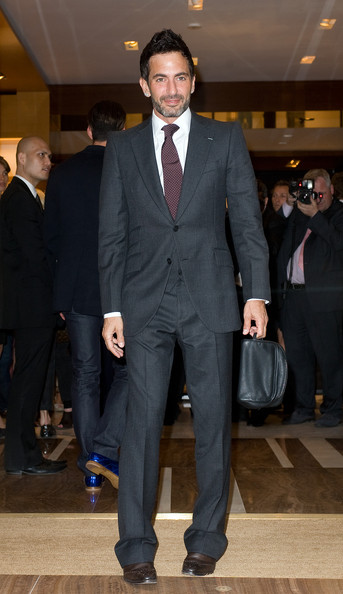 So Marc Jacobs has just launched his first men's fragrance, and who better to star in its campaign than the designer himself? 'What does he look like in it? What's he wearing?' you're thinking. Well, he's naked, for starters.
He was at London's Harvey Nichols last night to celebrate the launch of the scent, and while he was there he explained that the idea for the shoot came as naturally to him as his bare bottom.
"Rob [Duffy] decided I was in pretty good shape and I ran with it," he told Vogue UK. "I wasn't nervous at all – I keep in shape and go to the gym a lot anyway so no I didn't have to do much preparing. I've been working out forever. I take pride in grooming."
Marc's first fragrance for men is called 'Bang' – a name that sprung to him while he was in the gym because it's so masculine – but depending on who you are, it'll either smell really great or really awful.
"It's a tough question because different things smell good on different people," he says. "Sometimes what smells bad can smell really good – I think it depends on the situation you know?" We know. Sometimes when we've been at the gym we don't smell all that great either.
Someone braver than us also asked him about his marital situation, though they probably wished they hadn't when they got his response: "No I am not getting married."
'Bang' is set to go on sale in September in the US, around which time Marc Jacobs will appear naked on your local billboard to make that trip to work all the more bearable.