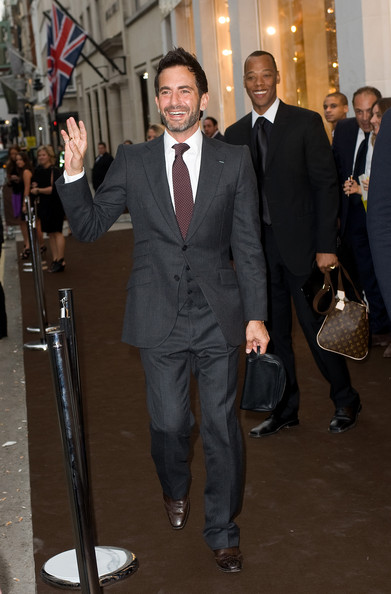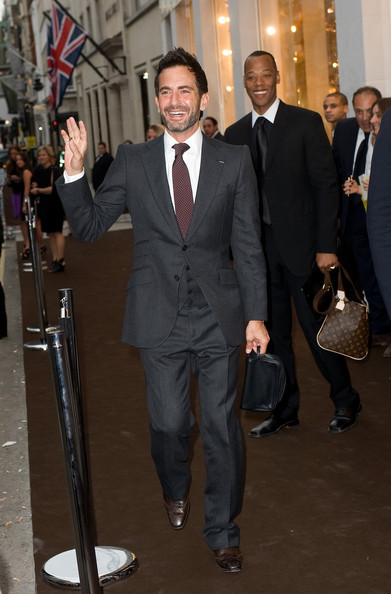 We can't keep up. It wasn't so long ago – New Year's, in fact – that Marc Jacobs' on-off nuptials were finally confirmed with Lorenzo Martone when the pair 'married' in St. Barts on a Christmas break. Or so the fashion world thought.
Time for a re-think, for it would seem the pair are still far from tying the knot. Engaged? Yes. Married? Nu-uh, according to the designer himself.
"No, we're not married, despite what you read," he tells the Telegraph's Hilary Alexander. "I hope to, at some point, but, at the moment, I'm married to my work."
Well that's us told. Speaking of his work though, Mr. Jacobs has been incredibly busy recently, namely opening Louis Vuitton's most sophisticated store in the world on London's Bond Street – and the exhibition of his 24 collections for the French fashion house, as styled on a series of mannequins by Katie Grand, is something he's particularly pleased with.
"It's not dated at all. It's like a catwalk show that has just happened. And I remember every piece, so many happy memories," he says. "The way Katie has done the exhibit is the way I feel about style versus fashion. It's about putting things together, not just wearing the entire look off the runway. That's what makes someone stylish."
The new Louis Vuitton Maison opens to the public this Friday – we hear the mannequins have bags on their heads. Crazy.