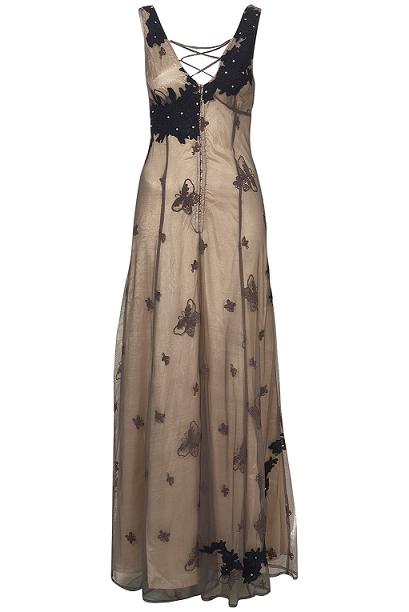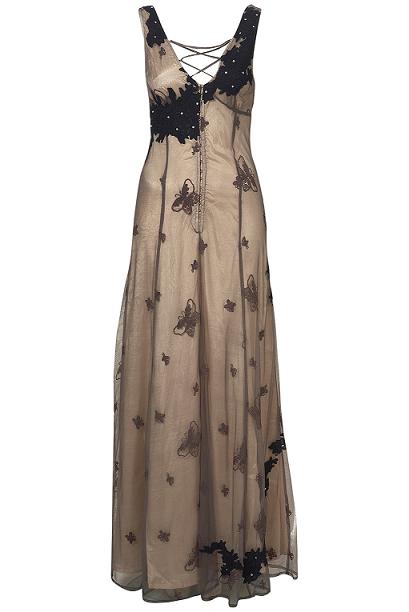 Looks as though that shaman is already working wonders for Kate Moss – she's just launched her Limited Edition summer collection at Topshop and, as if you need telling, it's set to go down a storm with the summer-loving fashion crowd.
It's a small offering – just six pieces, to be precise – which, as the name might suggest, is very limited and very exclusive. But it's also very covetable.
With that laid-back luxe that Ms. Moss does so well, Limited Edition is what happens when gorgeous fabrics meet key summer staples – there's six dresses, five of which are maxis, of which four we love – but it'll also lead you well into autumn via a special occasion or two.
Floral prints, embroidered tuelle, sumptuous silks, beading embellishments, chiffon layers and cut-out details are all there adding an extra special touch, but as you can imagine, the prices have risen a bit compared to her mainline. The beaded Godet maxi, for example, will set you back £250 and the embroidered tuelle dress, pictured, £175.
So a word of warning – if you like what you see, snap it up now because we have a feeling it won't be around for long. Kate Moss Limited Edition is available at Topshop online and at selected stores – click here to take a peek at the full collection.