Last Updated on 29th July 2010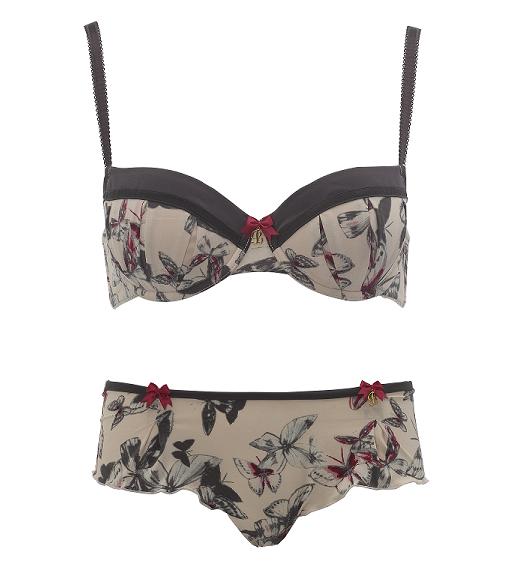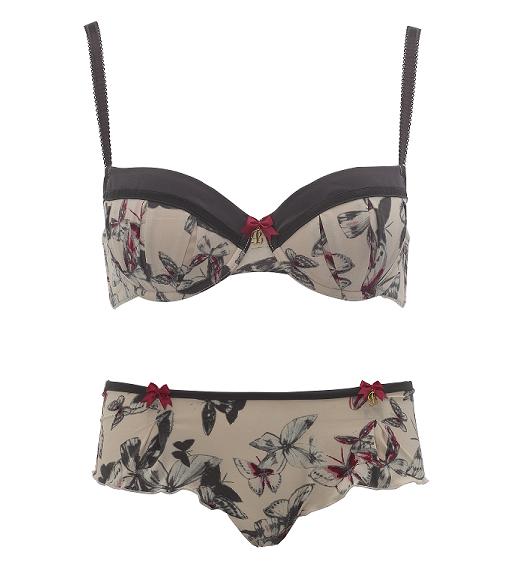 It may be buckling at the seams, but Debenhams has added another high profile name to its roster of designers – British label Ted Baker has just launched its first lingerie line, B by Ted Baker, exclusively at the department store.
And anyone familiar with the brand should know exactly what to expect – quality fabrics, great designs and attention to detail. It is, however, the first lingerie line Ted Baker has ever produced, which is where the expert design team at Debenhams come in.
Naturally, it's a match made in heaven. Great fits and prices from Debenhams, great quality and luxury from Ted Baker – and you'll be pleased to hear there were no compromises. Ricky Groves, Ted Baker's designer assured us that everything you see in the Debenhams collection you'd expect to find in a Ted Baker store. Little details like carefully-placed pleats, dangling B charms, silk trims, gold metal fastenings, the in-store positioning and boudoir-like display, the extra special printed bags with gold rope handles and the way every piece is inscribed with 'designed to B loved, Ted x', make sure of that.
"It's a smalls world after all and B by Ted Baker is designed to be loved," says Craig Smith, brand communications director at Ted Baker. "The embodiment of everyday luxury, we've created an exquisite collection of highly desirable, elegantly feminine pieces that'll sit perfectly with Designers and Debenhams."
And having popped into Debenhams' Westfield store earlier this week to meet the team and catch a glimpse of the line, we can vouch for that ourselves. There's 42 pieces in the collection, including lingerie and sleepwear (the softest sleeping trouser we ever did feel and two gorgeous silk kimonos, might we add) – some of it basic, some printed with an exclusive paisley print and others with butterflies… and there's a delicate vintage-inspired monochrome print, a bright graphic floral print and a digital bird print still to come.
Feminine and sophisticated without being too girly (there's a gorgeous slate colour), we're in no doubt this will soon become one of the store's best-selling lingerie lines.
B by Ted Baker is available at Debenhams stores and online, with prices starting at £10.50 for basic briefs and peaking at £49.50 for a silk kimono.