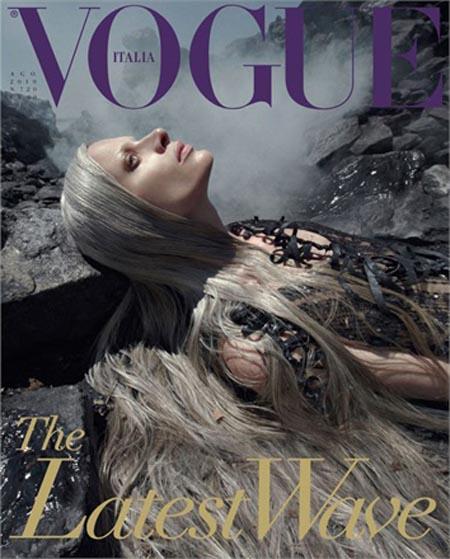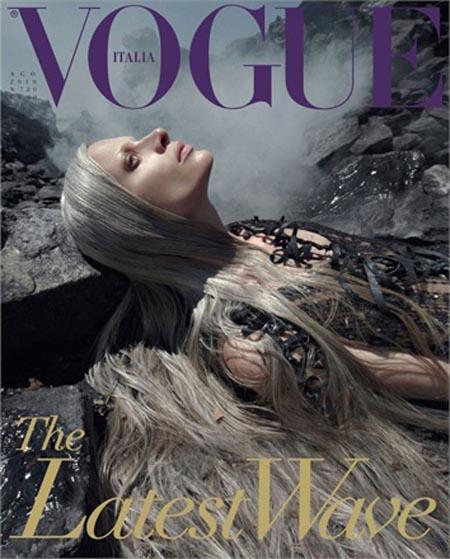 We're all about the controversy this morning – we've just seen images from the latest edition of Vogue Italia, where a crude oil-covered Kristen McMenamy lays on a blackened beach, coughing up water generally looking lifeless.
In other words, replicating the scenes from the Gulf of Mexico where BP's oil spill has caused months of damage to the surrounding wildlife.
Shot by photography legend Steven Meisel, Kristen McMenamy is shown slung on oil-soaked sand and rock pools, covered in the black stuff herself, with fish nets trailing from her dress to resemble some sort of dead sea creature – one shot, in particular, shows the super spluttering water as she struggles to breath.
Artistic, say some; insensitive, say others. "The message is to be careful about nature,' said Franca Sozzani, Vogue Italia's Editor-in-Chief, explains to the Metro of the shoot, called Water and Oil. "Just to take care more about nature. I understand that it could be shocking to see and to look in this way these images."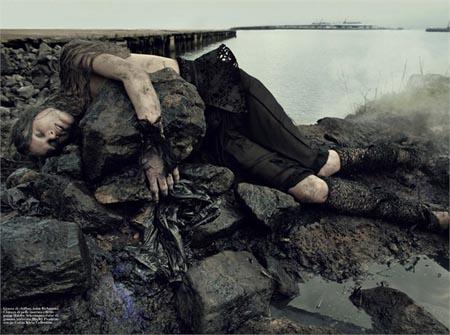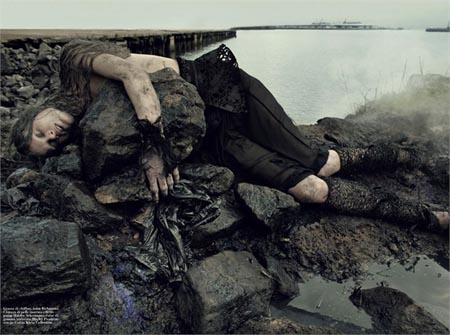 Denying it's a political stunt and is merely drawing inspiration from 'real life', he continues, "there is nothing political.  There is nothing social. It's only visual. We gave a message but in a visual way."
Needless to say, some people – particularly those in the regions affected by the disaster – are less than impressed by the shoot.
What say you?
[Images]