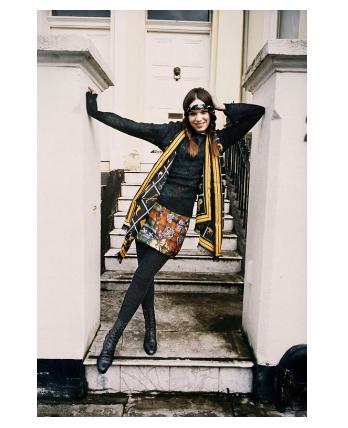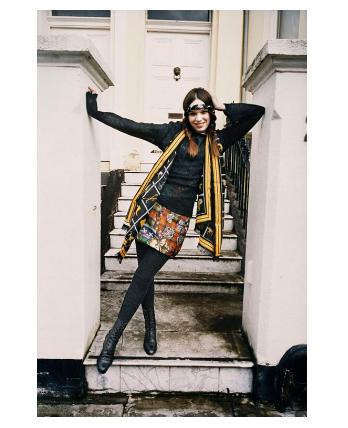 Hermes and its scarves are as iconic a pairing as Chanel and its twinsets, but while both are usually associated with high luxe and ladylike glamour, one look at the new fashion website Hermes has just launched will show you an urban cool side to the luxury French fashion house.
Dedicated solely to its signature square scarves, the new website, called J'aime Mon Carre (I Love My Scarf), takes a street style turn as it shows hip young things working the scarves in ways Hermes would never have dreamed of – as turbans, headbands, belts, ties and, of course, as they were intended round the neck.
And these girls aren't in boucle jackets and two-piece sets, you'll be pleased to hear – no, these are your average (exceptionally stylish) girls, clad in distressed denim, slouchy tees, and thrift-shop finds.
But other than providing us with endless sartorial inspiration, the launch of the website has another agenda. It's celebrating the new collaboration between Hermes and cool French boutique Colette, where according to Elle UK, the two have teamed up to create a special collection of scarves that are set to bow at Colette stores in September – aka, just in time for Fashion Week.
So if you have an old Hermes scarf at the back of your wardrobe (shame on you), you know what to do. We have a feeling we'll be seeing all sorts on the streets now that fans are dreaming up different ways to wear theirs…
Take a look for yourself at www.jaimemoncarre.com