Last Updated on 8th September 2010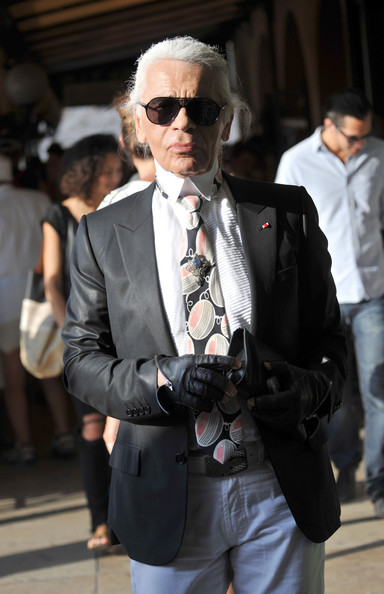 If you were hoping to see Karl Lagerfeld's signature eponymous line at Paris Fashion Week next month, you'll be disappointed – the designer has cancelled his spring/summer 2011 show and has removed himself from the schedule.
But not because of timing problems, you understand – rumour has it he's working on a new, more accessible line. Or masstige, as Karl likes to call it (that's mass market and prestige, see what he did there?).
So we hear over at WWD, the Lagerfeld label will continue in a more commercial effort, with less imput from Karl himself, while he works to develop his masstige collection which, apparently, will make its debut in time for autumn/winter 2011.
This should, of course, come as no surprise – he did say a few months ago that he planned to re-enter the mass-market with the house of Lagerfeld , if you care to remember – though it seems we can forget collaborations with high street stores because Lagerfeld's new label may just be the real luxe-for-less deal.
But French fashion fans rest assure Karl will still be in the City of Light in October for Paris Fashion Week – he's got to show his latest Chanel offering and unveil his capsule collection for Hogan.