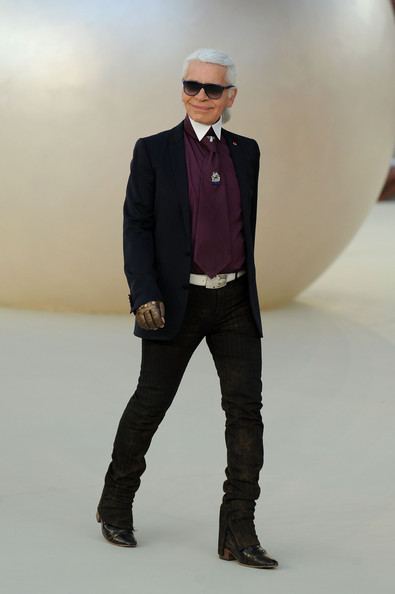 Remember back in March when Hogan revealed its hit collaborative designer was Karl Lagerfeld, set to create a capsule footwear collection for the brand? Good – well, it seems the partnership is a working out pretty well, because Karl's just agreed to design a ready-to-wear collection, too.
Alongside the footwear line that's set to land in stores in November, the designer will also create a capsule collection of womenswear and accessories for spring/summer 2011 with the luxury label, and will reinterpret a selection of signature Hogan pieces exclusively to boot.
And, naturally, Karl has put his camera skills to use once again to create a short fashion film for the collection which, according to Vogue UK, will encompass the Hogan aesthetic – but will have a few luxe touches from Lagerfeld, too.
Keep your eyes peeled for the collection next month – it's set to be unveiled in Paris on October 2nd.