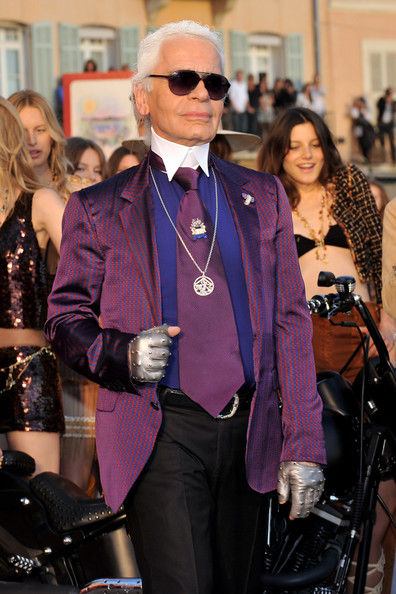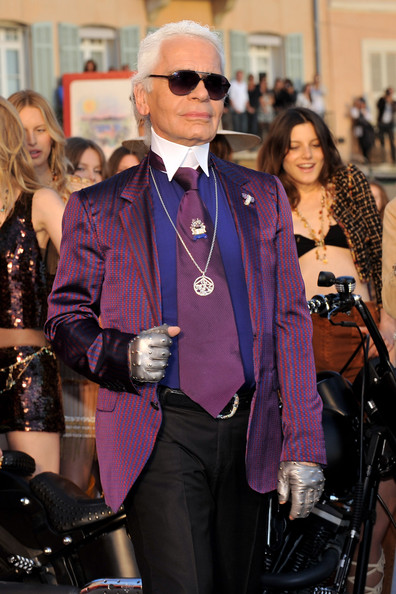 The inimitable designer may well be famed for his love of all things luxury, but make no mistake that Karl Lagerfeld won't rest until he's conquered the other end of the spectrum: the mass market.
He has, after all, been there before with his collection for H&M and, despite his numerous high-end collaborations – Chanel, Fendi, Hogan and designer Dubai island all included – he'd like to delve a little deeper into the low-end.
"My dream is to turn the whole house of Lagerfeld into this kind of [mass] business, because I am at the peak of luxury with Chanel and Fendi," he told WWD. "Being at both ends of the market is the height of luxury."
He's doing a good job at going about it, having just leant his lens to French company 3 Suisses' AW10 campaign, but if the back page of the company's catalogue is anything to go by, Karl may have already found his next project – washing machines.
"It is so chic and pretty," he said of the black washing machine he's perched on for the photograph. "I would like to have one — not to wash clothes but to put in my dressing room to hold my dirty laundry."
Frankly, we wouldn't be at all surprised.