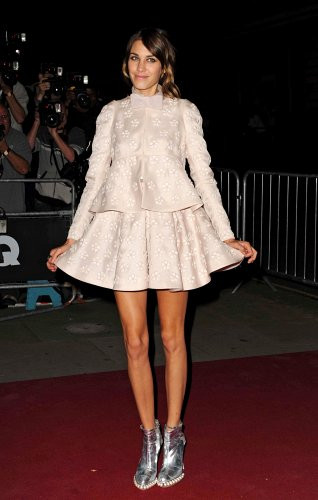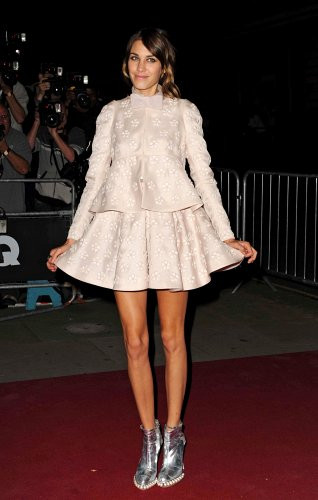 Men's magazine GQ held their 13th annual Men Of The Year Awards in London on Tuesday, and though the bash celebrates male achievements in the past year, it was the girls who stole the show on the red carpet.
But it was TV presenter and fashionista Alexa Chung who turned heads with her fashion choice. Looking fabulous, Alexa wore a retro cream jacket and full skirt from Valentino, complete with floral embroidery and a cute bow-tie.
We love this fashion-forward attire, but there's something about the clashing silver Chanel boots Alexa chose to pair with her lady-like ensemble that we're not too sure about.