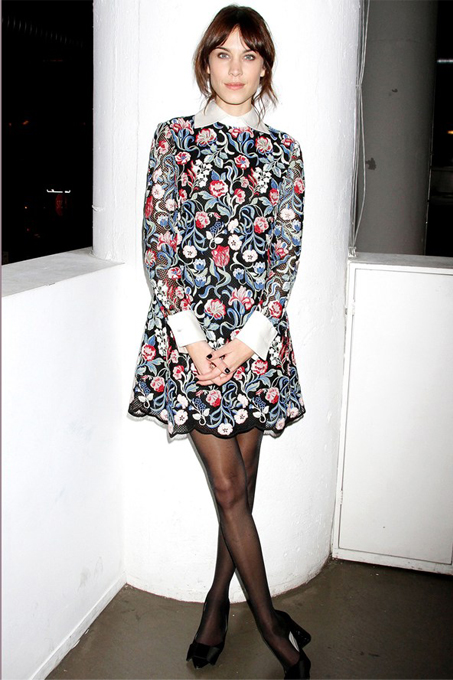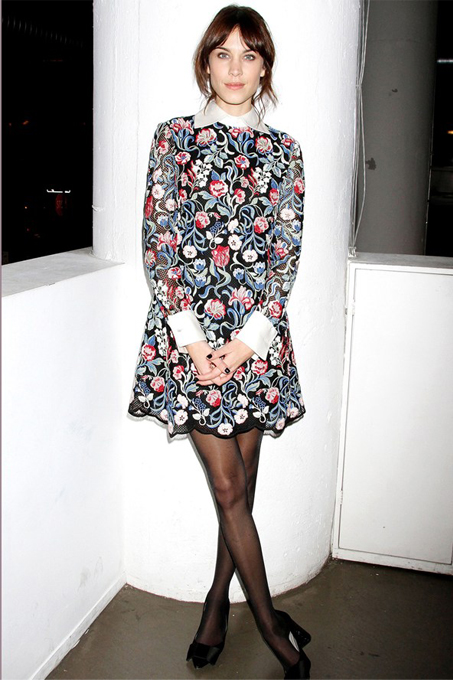 We might have forgotten about flowers as far as growing them in our gardens go, but wearing them on our clothes is still as hot a trend as ever. And style maven and it girl (just don't let her know you're calling her an it girl!) Alexa Chung is walking proof of that!
Alexa headed to New York City earlier this week to launch her brand new book It, and rocked an attention-grabbing dark floral dress from the Valentino autumn/winter 2013 collection for her promotional appearance.
See if Valentino ad Alexa Chung say it's ok to wear flowers in November, there's no reason you shouldn't either!
Although Alexa's Valentino dress was intricate and extravagant, she toned down the look and made it more casual by sporting some black tights (although that might have been a decision influenced by the weather!) and cute black Louis Vuitton pumps with a bow on the front. Aww!
She completed her look with her signature black-lined eyes and messy up-do. Another style triumph, we reckon. What say you?
[Image]