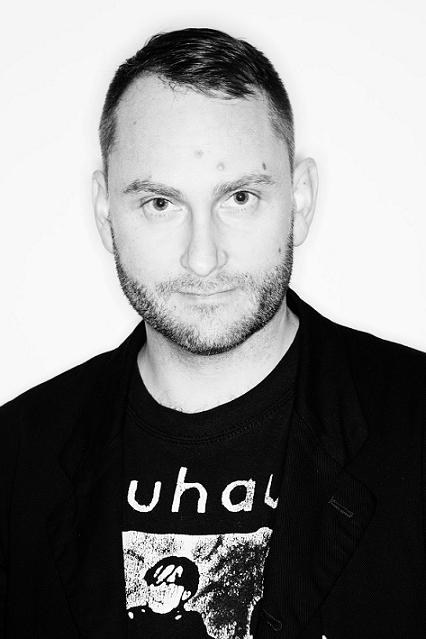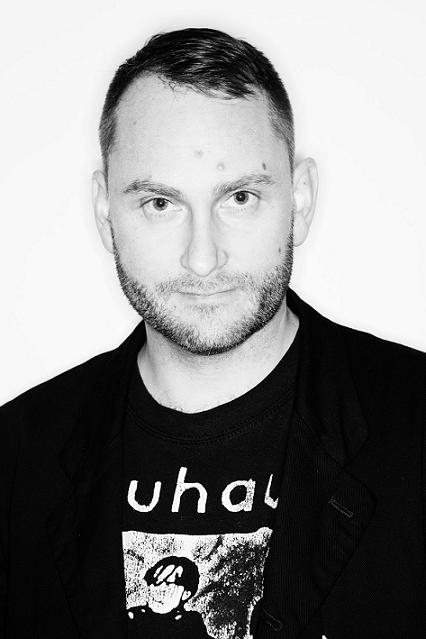 After bursting onto the design scene four years ago, Richard Sorger's quickly made a name for himself as one of Britain's brightest ones to watch. Having dressed the classics – Cindy Crawford, Heidi Klum, Jennifer Lopez – and the cools – Courtney Love and Kate Beckinsale – Sorger's signature couture-embellished designs have become some of the most coveted among the A-list and those in the know.
So much so, in fact, he's been commissioned to create special pieces for Swarovski and the Victoria and Albert Museum, and has collaborated with ASOS on an exclusive capsule collection to boot, bringing his intricate high-end pieces to the high street.
More recently, though, the designer has been working on his own newly-launched diffusion line, RJS, which showed for the first time at London Fashion Week last month to rave reviews with the likes of Elle Macpherson and Amber Rose sitting front row. What's more, he's just teamed up with Wonderbra to judge the lingerie label's Full Effect competition, where he's pledged to spend the day with the winner of the stylist experience fitting and customising his trademark A-Z dress especially for them.
We caught up with Richard last week to hear more about his exciting partnership with Wonderbra, what inspires his RJS line, and to see what's in store from him for spring…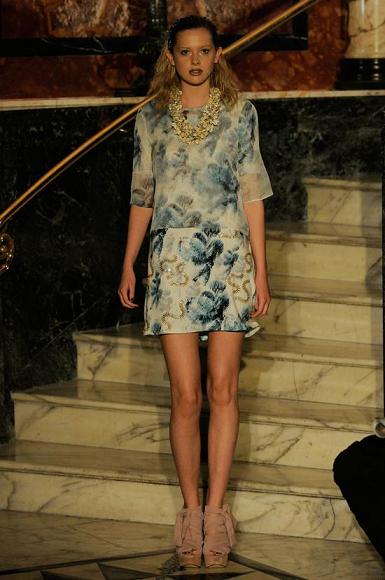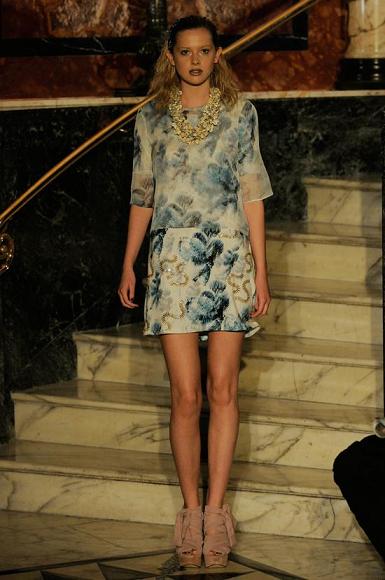 Obviously we're here to talk to you about your involvement in the new Wonderbra Full Effect competition, but before we get down to the bare essentials, we must congratulate you on your latest collection for spring/summer 2011! Can you tell us a bit about it?
I showed the collection in the Masonic temple at the Andaz Liverpool Street Hotel, which is an awe-inspiring marble room with tiled floors, leather thrones and a ceiling decoration of astrological symbols. I also collaborated with the Andaz Liverpool Street, transforming the hotel's CATCH champagne bar into a submerged room. The design includes swathes of fabric depicted with delicate blooms of jellyfish and a full length transparent gown suspended from the ceiling mirroring their fluid forms and reflecting the mood of a city immersed in water.
What was your inspiration?
This season's collection La Méduse captures the fluidity and delicacy of a swarm of jellyfish, examining the creature's beauty and menace. I took other motifs from swarms of other creatures seen from afar. I introduced digital printing this season alongside my use of traditional couture hand-embellishment. Vibrant hues are used on a silk base illustrating blooms of jellyfish with intensity and fluidity. From afar prints appear as warming flames or delicate flowers seducing the observer before their actual menacing form becomes apparent.
This is your second season for RJS and the first time you've shown it at London Fashion Week – how was the experience for you?
Great! It's always a thrill to work with such a talented team, and to make the show a collaborative success. And we had Elle Macpherson and Amber Rose in the front row.
How does RJS differ from your mainline collection? Is it aimed at a different woman?
The mainline features much more structured clothing and the embellishment techniques I use are quite expensive; it's an opportunity to run wild with my imagination without commercial constraints. RJS is aimed at a younger woman, it's more price conscious and I allow myself to have more fun with it.
Speaking of which, how would you describe the Richard Sorger woman?
She's outgoing and confident – a little irreverent about fashion.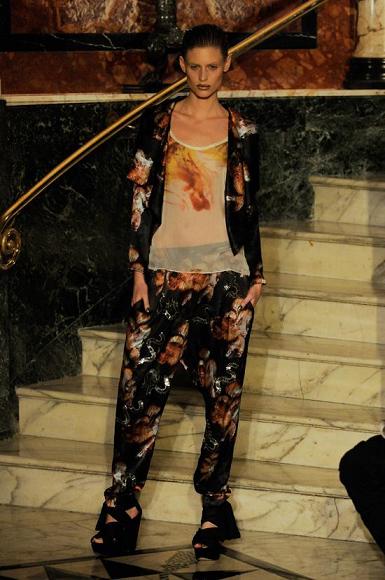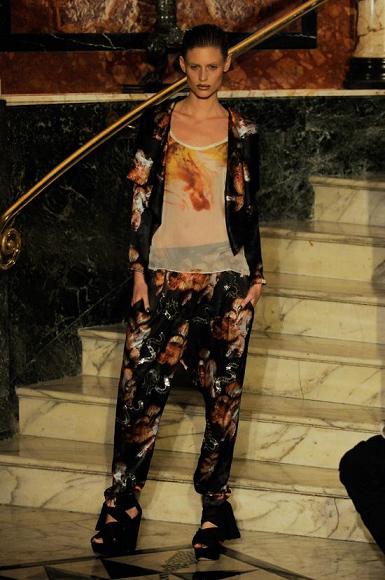 OK, so let's move onto the Wonderbra Full Effect competition – can you tell us a bit about your involvement?
I was really excited to be asked to be on the guest judging panel for the Full effect competition and to contribute a really special design experience for the stylist prize.
How did the collaboration between yourself and Wonderbra come about? Did they approach you?
I collaborate very closely with Grace Woodward who is also part of the stylist experience and I think that made me a natural choice to take part!
For many girls underwear is an afterthought, but for you, as a designer, how important is it for women to wear the right bra? Does it affect your designs, for example, or the way they're worn?
When we're fitting clothes in the studio it's important [that] what bra is being worn (or not!) is decided upon very early as different bras change the shape of the bust. If a different bra is worn each time we would be forever changing the fit of the dress to match. For my RJS line a lot of the clothes have a looser, more casual cut, often with lower necklines and a good bra, like the Wonderbra Full Effect, gives the perfect natural cleavage.
You're also a judge for the competition – what are you looking for in the winner of each experience?
I'm looking for girls with a strong sense of their own style and personality. They could be quite off the wall or not conventionally beautiful, which is my favourite form of beauty. I'll know her when
I see her.
The winner of the stylist experience gets to work with you to customise their own dress – aside from being very jealous, we wondered if you had any ideas in mind already for what you're going to help them create? Are you going to get stuck in or let them take the creative lead?
I have a design already in production called the A-Z dress which is embellished with an elaborate letter in a circus font. The winner of the stylist experience will come to my studio and we will fit the dress to her, choose the fabric and colour together and go through my 'library' of sequins and beads to choose the exact colour and effect of the letter. And the letter will obviously be the first letter of the winner's name!
Finally, what can we expect from you in the future? Do you have any more exciting projects coming up?
Right now I have to hit the floor running and design next season immediately as the selling collection has to be ready for the first of January which isn't far away now. I'm about to meet with Andaz Liverpool Street hotel to discuss our next collaboration, then in November I'm going to Dubai to teach a short course. I was invited to go show in Croatia later in the year but unfortunately I've had to turn down because of my work load.
If you fancy spending the day designing your own dress with Richard, enter the Wonderbra Full Effect competition at wonderbra.co.uk (as if that's not tempting enough, you'll also get to accompany us to a fashion show and help with the write-up!).