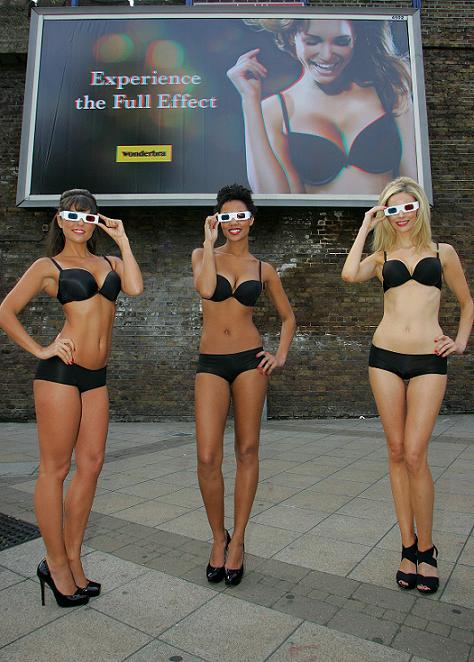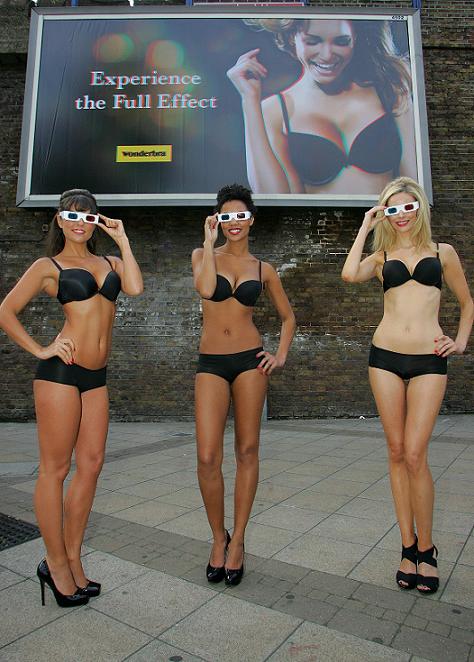 If you've happened to walk past Waterloo in the last few weeks, you may have noticed a scantily-clad, well-cleavaged Wonderbra woman on the world's first 3D billboard. Well, that has something to do with the lingerie label's latest offering – the Full Effect bra.
Set to boost your cup size by up to two sizes, the Full Effect bra is Wonderbra's biggest cleavage enhancer to date (we've been testing one out for the past two weeks so we'll give you the low down in the next few days), using a mixture of air and gel for the ultimate uplift.
So to celebrate its latest addition to the line – and its first ever 3D billboard, of course – Wonderbra is having a little competition for its Full Effect fans to give them the ultimate fashion experience.
If you've ever fancied becoming a fashion journalist, a stylist or a buyer you're in luck, because you've got the chance to spend a life in the day of any of their well-heeled shoes with one of three Full Effect experiences.
Now sure, all three sound pretty great – a week at Cosmopolitan or trotting to Paris with WeLoveVintage is enough to send any fashionista's heart racing – but forgive us for being a little biased towards the stylist experience, because, er, we're involved!
After spending the day with Britain's Next Top Model judge and stylist Grace Woodward and customising your own dress with designer Richard Sorger, you'll get to accompany us to a top fashion show and help us with the write-up.
Enter the competition here to choose your experience – but make sure your entries are good, they're being judged by a panel of experts.