Last Updated on 19th October 2013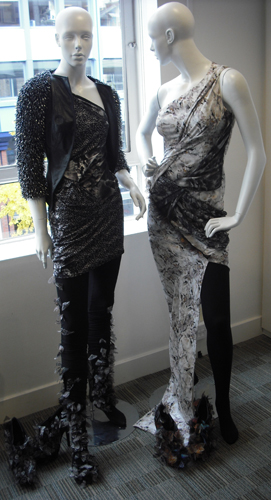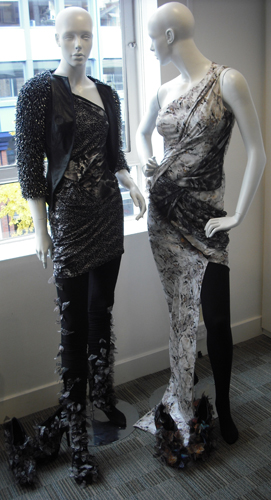 After attending our fair share of press days so far this week, we were delighted to see the new collection from Aminaka Wilmont in Soho Square on Tuesday.
The appropriately named 'Psyche' collection certainly lived up to its name by tapping into another world filled with fairytale dreams and fantasies.
The clothes themselves were light, airy and breezy, with a few black statement pieces to break up the line, and were adorned in material butterflies, pearl beads and pastel-pale tye-dye ink, all adding to the dream-like vibe of the collection.
Draping details and ruffles on dresses sat alongside wearable jersey pieces and softly tailored jackets in white, and a cape was layered with cut-out printed chiffon to look like feathers.
The imaginative summer-time interpretation of Wilmont's signature graphic prints fused with the playfulness of the pieces and delicately edgy embellishments means we literally cannot wait for the weather to start warming up again – so hurry up Britain and bring on the sunshine.