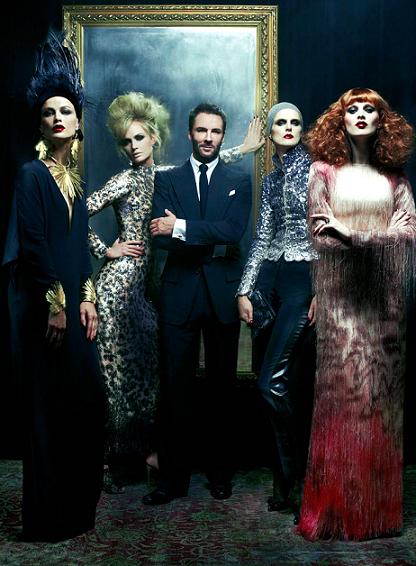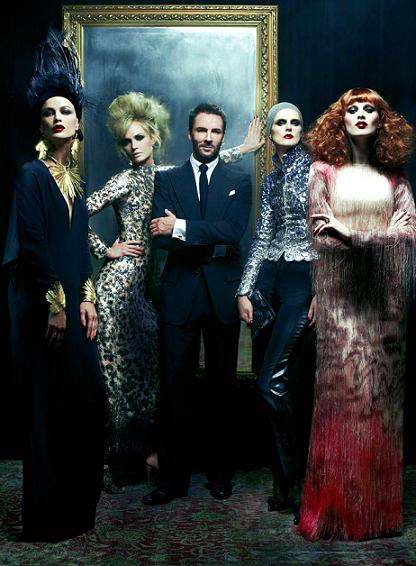 It's hardly surprising, what with his six year break from womenswear and all, that Tom Ford's return to luxe ladies clothing is one of the most anticipated collections for a decade, and after a spectacular secret unveiling to a select number of press in September, we've finally got a first look of his debut comeback.
Surprisingly, the usually highly private designer who shies away from media attention (sending social networks, the blogosphere, and just about anyone with a laptop and access to the internet into a frustration frenzy, might we add), has been photographed by Stephen Meisel for Vogue's December issue alongside a handful of his favourite models wearing his new designs.
So, what can we expect?  "There's a continuity from what I was doing at YSL at the end; that's the customer," Mr. Ford tells Vogue.com – he doesn't like to be called Tom any more.
"It's about individuality. Real clothes, real women. For a fashionable woman aged 25 to 75. That's why I literally put many of my own muses in the show. I hear them say, 'God, I can't find that anywhere!' "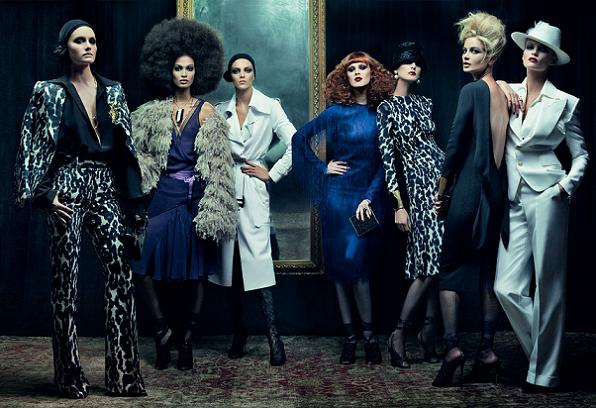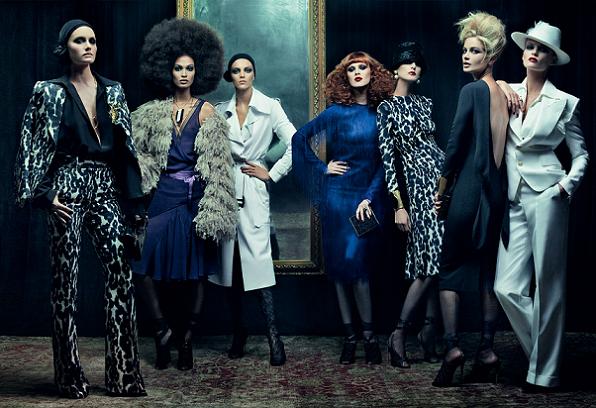 Flared trouser suits, soft trenches, floor-length silks and leopard print – it's all there, with more besides, but don't expect to see it online before its spring launch.
"I do not understand everyone's need to see everything online the day after a show," says Mr. Ford. "I don't think it ultimately serves the customer, which is the whole point of my business – not to serve journalists or the fashion system. To put something out that's going to be in a store in six months, and to see it on a starlet, ranked in US magazine next week? My customer doesn't want to wear the same thing she saw on a starlet!"
Head to Vogue.com to see the rest of Mr. Ford's images and read the full interview – it's mesmerising, much like the man himself.