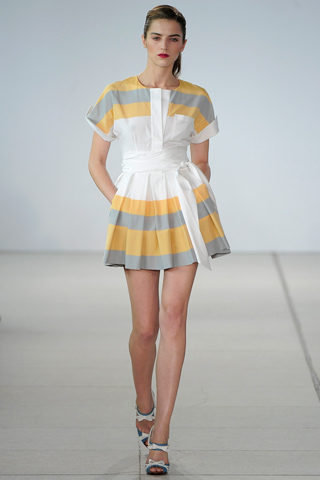 How's this for an unlikely duo? Fledgling label Escada has enlisted the talents of Jonathan Saunders to design a capsule collection for the brand's Sport line next year.
The British designer is set to create a 20 piece-strong line as part of the label's 2012 resort collection, which will be unveiled next July in London and Paris.
And though it's not a collaboration we saw coming, Escada Sport's laidback luxe is something Saunders feels akin to.
"I think it's a great fit as the line is about cool femininity, relaxed chic, modern shapes and colour," Saunders told WWD.
It's a good move by Escada nonetheless – last year it filed for bankruptcy but was saved from the brink by Megha Mittal, and the acquisition of a coveted name like Saunders joining the bill is bound to revive its profile in the UK and Europe.
[Images]