Last Updated on 10th December 2010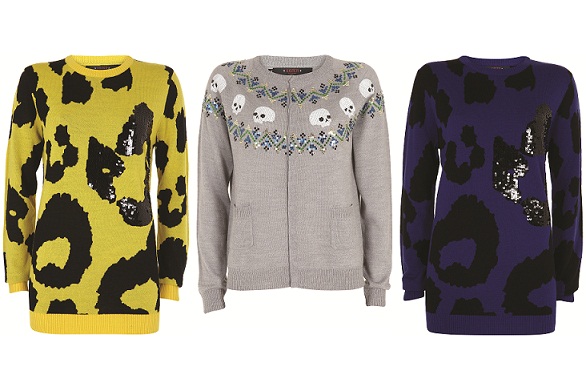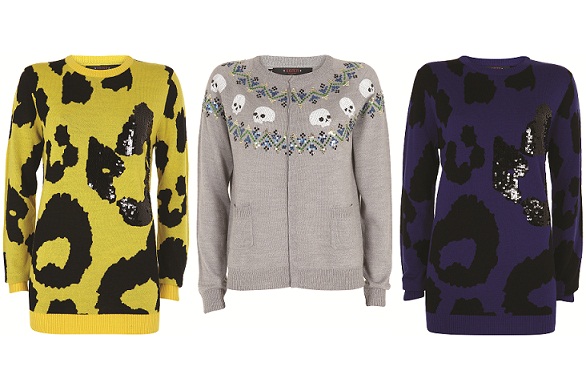 It takes something special to convince a menswear brand to create a women's collection, but then again, Topshop's ever-impressive roster of designer collaborations speaks for itself. And its latest cool coup comes courtesy of menswear brand Sibling, who's creating its first ever womenswear line for the high street store.
Frankly, we can't day we're surprised – since the label's start two years ago to spice up men's knitwear, it's been coveted as much by the girls as it has been the boys.
As such the capsule collection, called Sister by Sibling, consists of six pieces of knitwear – and spiked with Sibling's signature style, they're bold, bright and anything but boring.
A yellow sequin-embellished leopard jumper is reworked again in a matching cardigan form – a modern take on the twinset, we're told – and a grey jumper and cardigan featuring a flower and skull print across the neck have been designed in much the same way. To finish, there's a blue jumper with black glitter leopard spots and a striking black jumper dress with white skulls.
"We are really excited about the launch of SISTER by SIBLING. Since we started our menswear line we have been begged by women to do something for them, but hadn't had the opportunity," says Cozette McCreery, one third of Sibling.
"In our minds Topshop is the high street shopping destination for cool girls, so it was an obvious association. For SISTER by SIBLING we took all the influences from our menswear mood boards and remixedthem, putting an X chromosome into our male brand DNA. The line is also a small thank you to all the boys who supported SIBLING but whose girlfriends stole their sweater – now you girls can buy your own!"
Sister by Sibling will be available at selected London Topshop stores, as well as online, from next week with prices at £95.