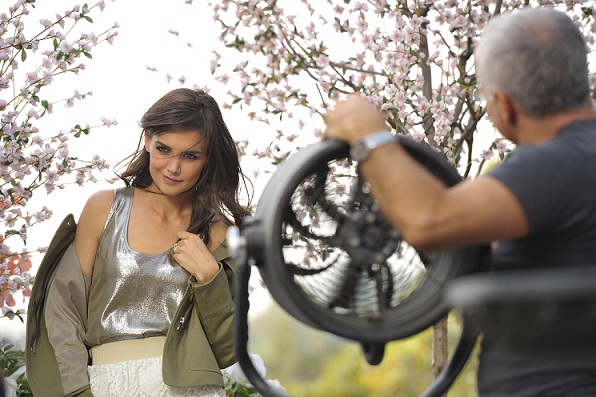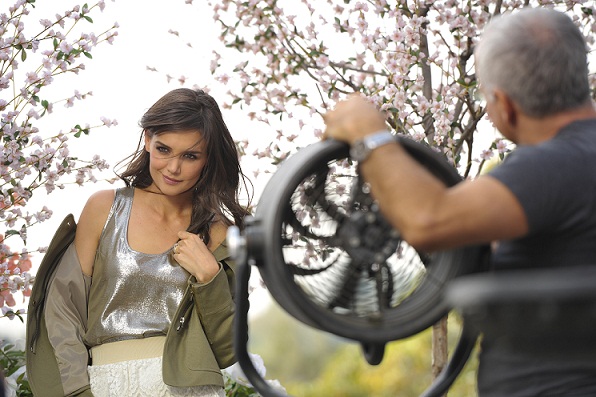 It seems Katie Holmes has bagged herself a winner this season as the new face of Ann Taylor's SS11 collection, and appearing in fashion glossies and billboards the world over in March, her debut campaign truly captures the innocence of spring.
Judging by these behind the scenes shots, lensed last month by renowned fashion photographer Tom Munro, the spring ads look set to brighten even the darkest of days; the bloom-surrounded Los Angeles mansion was definitely a winning backdrop, after all, there's nothing like beaming American sunshine and blossom to get you out of your seasonal affected disorder.
"We are thrilled to have Katie as the face of Ann Taylor," says Christine Beauchamp, president of Ann Taylor stores. "Katie personifies the Ann Taylor brand – smart, talented, incredibly chic, and living a full life with beauty and grace. We admire and respect Katie for her intellect, kindness and enduring personal style."
With a fresh, feminine take on chic, elegant sportswear, the ads feature some of Taylor's most iconic pieces to date – and, like many A-list celebs, Katie's a big fan.
"I've been a fan of Ann Taylor since I was a young girl," she says. "I grew up loving the clothes… and am really excited to be the face of Ann Taylor for the spring season. I am thrilled to be part of a brand I believe in."
See the complete campaign shots when they bow on billboards and in magazines come March…
Image courtesy of Ann Taylor