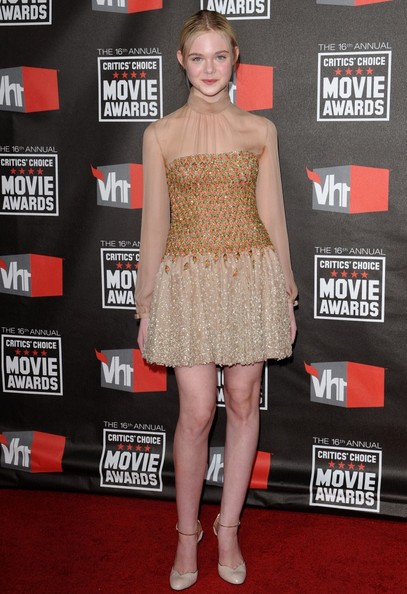 When you think back to being 12 you may remember raiding your mother's wardrobe, trying on a little lippy for the first time, or shopping in Claire's Accessories with your friends, for example – but then again, Elle Fanning (younger sister of Dakota) isn't your typical pre-teen.
The Fanning sibling isn't just the star of up coming cinema smash Somewhere, she's also bagged herself a leading role in Rodarte's latest short film – talk about breaking the industry early.
Directed by Todd Cole, the film, The Curve of Forgotten Things, sees the label's newest fashionable muse play host to its latest spring/summer 2011 collection, with plenty of gold metallic pieces and Deerhunter music to match.
"It's inspired by Northern California, and the Seventies," Cole explained to Pedestrian TV. "It's about this girl who exists in this strange place outside of time. She's digging up things from the land and the past, and she offers them to the sun."
Well at least that explains the golden colour scheme…
The film premieres on NOWNESS.com tomorrow, Tuesday 8th February, so stay tuned.