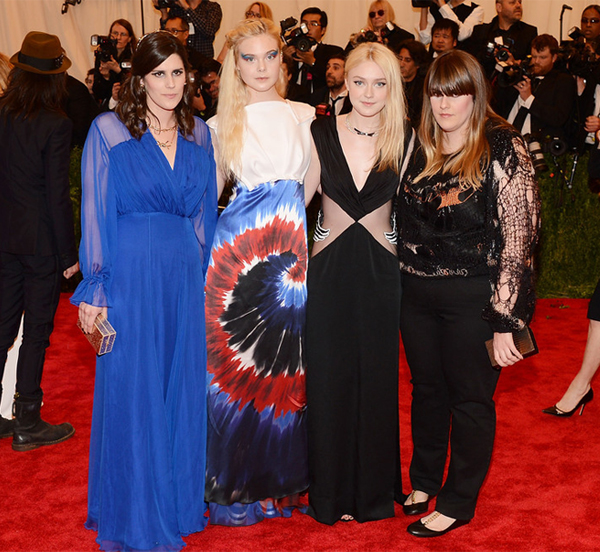 Now here's something we believe a little more than Suri Cruise launching her own clothing line…
It's being reported this morning that stylish sisters Elle and Dakota Fanning are working with Kate and Laura Mulleavy – the sisters behind the New York fashion label Rodarte – on a fashion collaboration of some description. Kinda cool, right?
And it sounds pretty credible too seeing as the Fanning sisters both rocked up to last week's Met Gala in stunning Rodarte dresses.
Details of the aforementioned collaboration are few and far between at the moment, although a "mole" reportedly told the Mail on Sunday that Elle and Dakota have had a very "hands on" approach. We'll keep you posted with more deets as soon as we have them – watch this space!