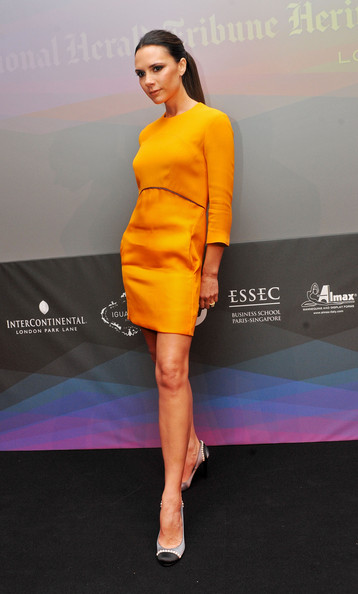 For many of us, achieving flawless spot-free skin still remains a medical mystery, but for one lucky lady, there seems to be a surprising age old cure.
Currently expecting her fourth child later this summer, mum-to-be Victoria Beckham has revealed how pregnancy has helped clear up her skin problems, banishing that adult acne she's been plagued with over the years.
A source close to Victoria reportedly told music-news.com: "Victoria has tried everything under the sun for her skin, yet nothing has worked as well as getting pregnant with her fourth baby. She's been drinking lots of water and eating fruit like kiwis and strawberries."
While that's one treatment they won't be able to bottle up and sell, it's certainly a welcomed side effect for the fashion designer, eh?