Last Updated on 9th February 2011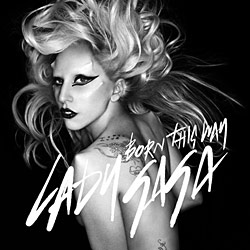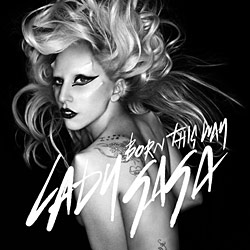 We've become accustomed to expect weird and wonderful things from Lady Gaga over the years, after all, anyone who wants to launch a perfume that smells like blood and semen isn't your average celeb – so with that in mind, we present to you, her latest single Born This Way.
Now we're not quite sure Gaga was actually born this way – although it would explain a fair few things – but judging by the cover for her latest lyrical masterpiece, the accentric queen of pop resembles a horny devil more than anything else.
With protruding devil-like features popping out of her temples, strange angular shoulder blades, not to mention extreme gothic make-up and wave-crazed hair, we've confidently come to the conclusion that Gaga entered the world as some sort of demon, lest that's what she'd have us believe.
Putting our judgements aside, we do actually love a bit of Gaga, and this track is no exception – with it's thumping bassline, infectious sound and roaring vocals, it looks like this down town New Yorker has done it again.
The single is released this Friday, February 11th, according to The Cut, but until then have a listen for yourselves below…