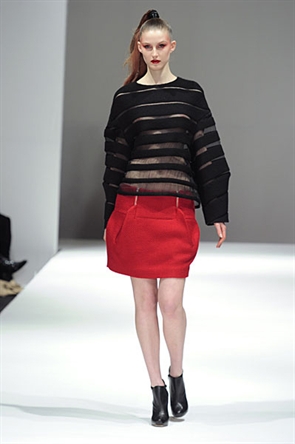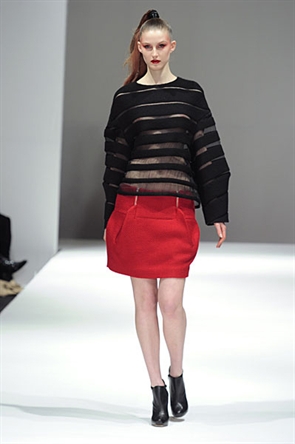 Who: Jean-Pierre Braganza
What: Structured asymmetrical tailoring, signature prints, tough leather separates and splashes of red.
Thoughts: Jean-Pierre Braganza kicked off the shows at Northumberland House by sending out sharply constructed grey tailoring – asymmetrical cuts in the lapels and openings. Paired with fur collars and dramatic old school halfway poses from the models, the show started off with a gentle air, however, the clues were in the high sculpted ponytails and red blushed makeup for the dark and forbidding garments next in line.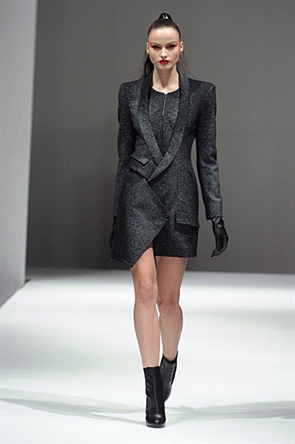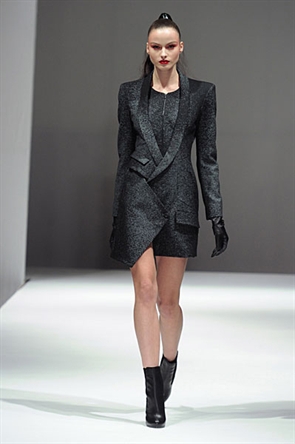 Sculpted leather dresses, skirts and cut-away jackets fixed together with rivets paired with black suede knee high boots and ribbed jersey detailing were added to oversized bombers. Blood red was introduced into the collection via a wool mini skirt and set the way for block red coats and suits. Reds then spiralled into signature prints on silk dresses and drop crotched jumpsuits.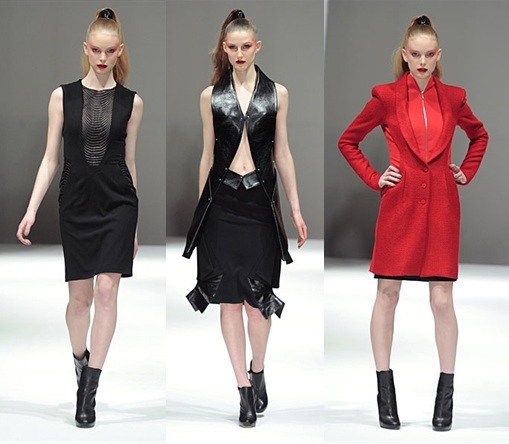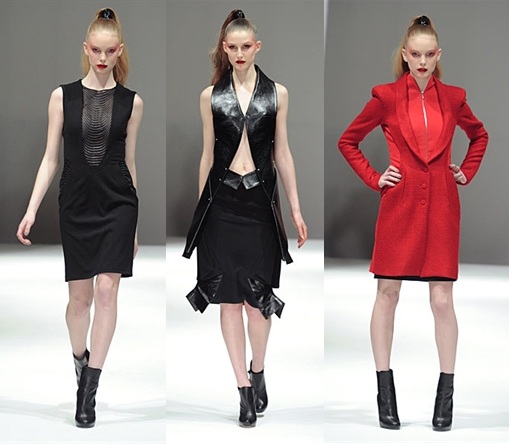 Overall, we felt as it looked a little bit like a collection we may have seen before from Jean-Pierre Braganza, but whilst it would've been nice to see a newer statement from him, it was a good start to the week nonetheless.
[Images]