Last Updated on 23rd February 2011
What: Scottish punks, tartan, safety pins and sequins
Thoughts: Reading Ashish's show notes is almost as fun as watching his autumn/winter 2011 show.
A trip through the Scottish highlands via British punk and pot holes, the London-based India-born designer brought London Fashion Week's womenswear collections to a sensationally-sparkling close with his playful and patriotic offering for autumn.
Dresses – some falling to the knee but mini for the most part – came colourful and shining, with a patchwork of yellow, red, blue, green and purple sequins sewed into tartan prints.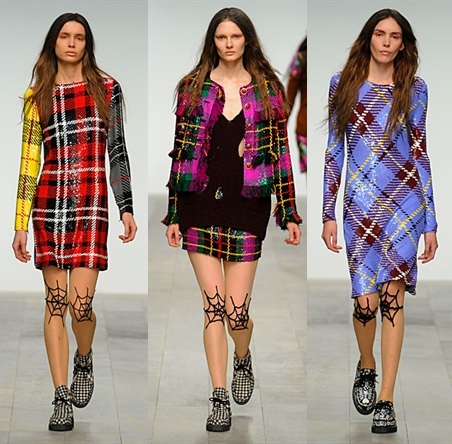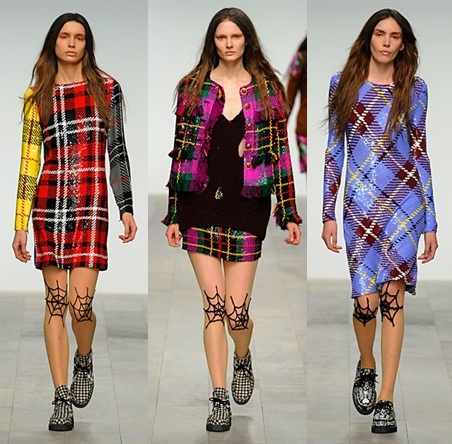 Two-pieces reinterpret Chanel's famous sets but come sequinned, naturally, and ripped or torn with frayed edges and missing pearl buttons, while Union Jacks appear across sweats, T-shirts and boxer shorts for an especially fun edge.
Knitwear is slouchy and oversized, often falling off the shoulder, and looks like it's made a moth's meal with enough holes to fill a pot with, and a cropped cardigan in a rusty shade of orange is held together with safety pins for punk spirit – a particular highlight for us.
Also slouchy and low-slung are trousers in sequinned tartan, and cobweb-knee tights, brothel creepers and the occasional skeleton print add attitude and an I don't care air to Ashish's autumn collection – it's one of our favourites of his to date.